VertiTex II | Stylish new vertical roller blind
Stylish new Vertical Roller blind range featuring tiny 75mm & 92mm cassettes that enable blinds to span up to a massive 6m width. There is a 112mm cassette coming, which will give us longer drops in particular on the Zips – but all systems should be able to be made with longer drops! Available in 2 sleek architectural profiles, square + round, adapting unobtrusively to all building facades. The patented Weinor Opti-Flow System® ensures the fabric position is always perfect. VertiTex ll avoids bulky cassette housings on patios, windows and balconies. Unique cantilever guide rail mounts allow blinds up to 2.5m wide to be installed without cassette brackets.

For windows, VertiTex II is a suitable alternative to external shading systems or roller shutters and can be used inside and outside. A wide range of fabric types will allow you to filter light and privacy to suit your needs. For every application and facade, VertiTex ll can provide the solution. Small, discreet and so versatile.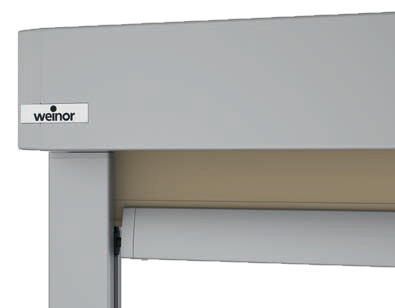 VertiTex II Zip – the wind-resistant version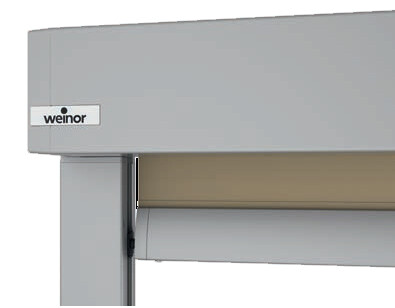 VertiTex II Channel – the universal version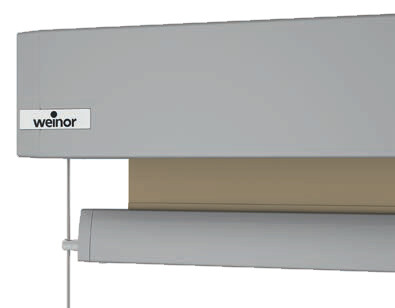 VertiTex II Cable – the light version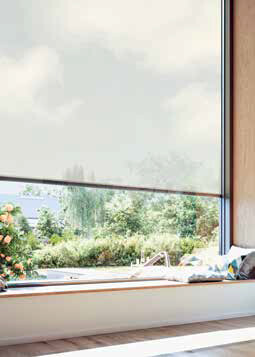 Max. Width x Projection:
Zip: 6m x 2.5m | Channel: 6m x 4m | Cable: 6m x 4m
Max. Fabric Area:
Zip: 15m² | Channel: 14.4m² | Cable: 14.4m²
Cassette 75:
(86 x 75mm)  Zip: n/a | Channel: H to 300cm | Cable: H to 300cm
Cassette 92:
(101 x 92mm)  H to 250cm | Channel: H from 301cm | Cable: H from 301cm
Wind Resistance:
(DN 13661) Zip: 3 | Channel: 2 | Cable: 2
(Beaufort) Zip: 6 to 49km/h | Channel: 5 to 38km/h | Cable: 5 to 38km/h
Frame Colours:
56
Price Category:
Lowest to highest*


For every application and facade, VertiTex ll can provide the solution. Small, discreet and so versatile.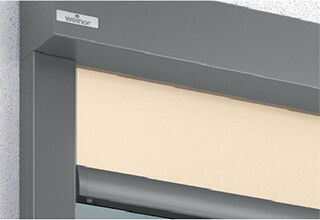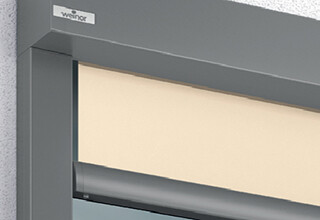 Side Channel | All Purpose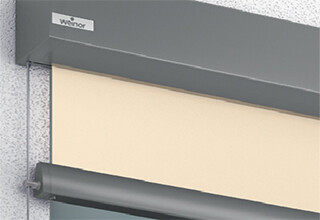 Cable | Light delicate look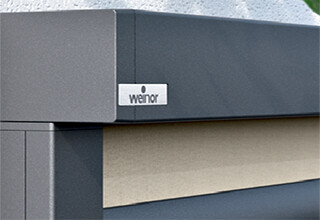 75mm + 92mm Square profile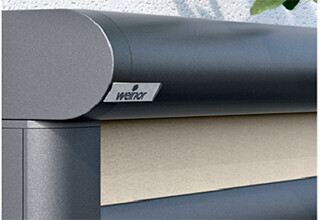 75mm + 92mm Round profile
Patented Opti-Flow System®
VertiTex II | Product Features
Exterior Roller Blind features:

Smallest 75mm + 92mm cassettes

German precision build + componentry

Shades + protects large areas to 6m

Patented Opti-Flow System ®
Download the Vertitex brochure containing all product details and and full technical specifications.
Weinor Exclusive Fabric + Frame Colours.
Special collection fabrics
Weinor | My Collections
My Collections, is Weinor's new fabric range consisting of 3 different colour collections and ways.It's a huge range of 143 new release colours patterns for you to select from. Weinor fabric quality and the manufacturing process is exceptional. Weinor fabrics are made from polyester or acrylic and are solution dyed for a superior colour fastness. High-quality pigments are stored in each individual fibre.
The result: especially good colour fastness and high UV resistance. Colours remain lastingly brilliant. This makes Weinor fabrics stand out from products made by other manufacturers where only the finished yarn is dyed. Thanks to the Teflon fabric coating and state-of-the-art nano technology, the surface is resistant to oil, water, dirt and prevents rot.

Somfy Motorisation. Cutting edge technology
Finest quality incorporating cutting edge technology

Touch of a button convenience

Range of controllers & switching offering great flexibility

Can control multiple blinds & awnings from one controller

Add sensors & timing to operate while away

Energy efficiency by controlling heat & light entering

Smooth & controlled movement ensures longer life

Quiet, sophisticated & discreet operation. Impress guests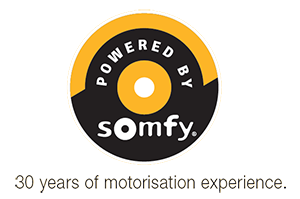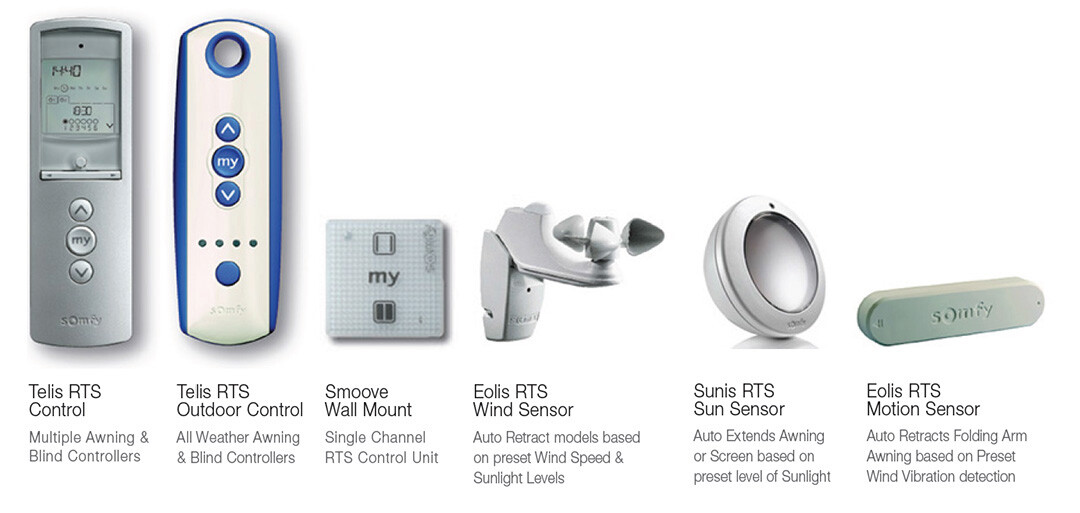 Exceptional Quality + Build Standards
Blinds by Peter Meyer use only the finest components:
Cutting edge technology & build quality
Backed by Peter Meyer's 5 year warranty
Plus the Peter Meyer renowned level of service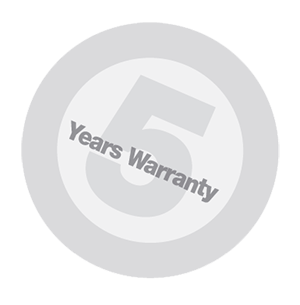 JOIN OUR NEWSLETTERS
New Product launches, trends are more.