Venetian Blinds
We have stayed with our Cedar offering even though it is becoming harder to source because we believe it's the best possible product to make timber venetians from. Our Cedar is Certified as being sourced from Sustainably managed forests and is only the best A grade cedar. We have added Habitus Venetians to our Visionwood range as it is our most economical range with a modern colour palette and state of the art wood grain print on 4 of the colour ways. Manhattan Venetians are for those interested in the Retro aluminium Venetian look with the stunning beauty of a cedar valance and bottom rail, stained or custom painted to your choice! We also offer quality aluminium venetian to complete our Venetian offering. Our Cedar can be custom painted, stained and even oiled in "Light to Medium" or "Medium to Dark" colour ways. With this oiled range, expect the natural colour variations of cedar to be more prominent as the oil brings out the natural grain beauty of the cedar slats. We offer slat sizes of 46mm, 60mm and 85mm in Cedar, 50mm and 63mm in Habitus Venetians and Visionwood. As well as the traditional 25mm & 50mm Aluminium venetian slats. As always, motorised blinds and manually operated blinds are possible.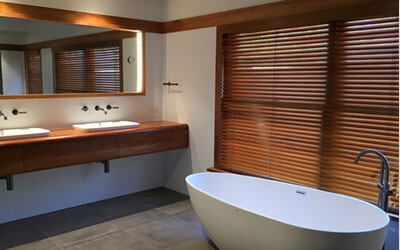 Timber Venetians
Timeless and effortlessly stylish, our timber venetian blinds are amongst the most popular window shades for homes in Sydney and all over Australia.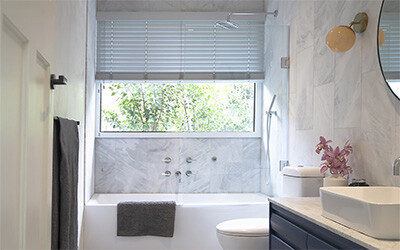 Habitus Plus Venetians
Habitus Plus combines the best selling Poly colours (Pure and Ivory) with brand new sustainably grown Basswood Habitus Timber colours.