Select from our range of curtain tracks
Curtain systems play two important roles. Enhancing the design whilst managing light and heat entering the room. Silent Gliss curtain tracks are designed with exceptional gliding properties and offering a range of systems accommodating the lightest to the heaviest of curtains.
The extensive range of tracks offer profile designs and colours ensuring a perfect fit with any interior design scheme.
Silent Gliss is the leading global supplier of premium interior window curtain track systems. With cutting edge technology and a relentless commitment to precision, consistantly developing and manufacturing the world's quietest, smoothest-gliding curtains. Available Australia wide.
Silent in Black | Sophisticated & timeless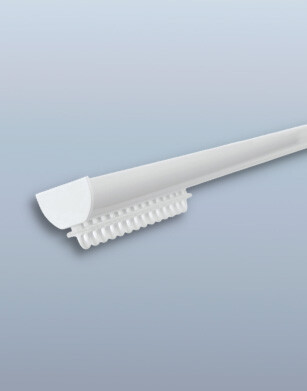 Hand Operated
Track Systems
With many different hand operated curtain track systems, Silent Gliss have the required track for any given specification. Regardless of surface, size, shape or colour Silent Gliss are able to provide the ideal system for any installation. All tracks can be bent for curved applications. Profiles are available for ceiling or wall fix.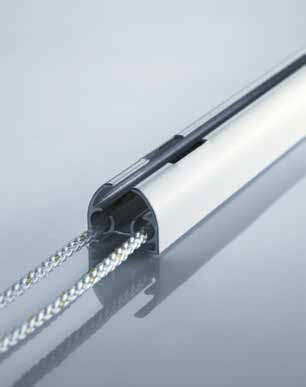 Cord Operated
Track Systems
Cord operation avoids the need to handle the curtains and easily controls heavy or inaccessible curtains.
A range of 5 corded tracks are offered to suit all requirements, from medium to heavy duty. All tracks can be bent for curved applications. Profiles are available for ceiling or wall fix.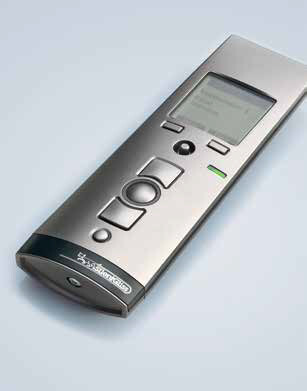 Motorised
Track Systems
Silent Gliss lead the market for automated curtain track systems, offering the widest, most efficient and reliable range of electrically operated curtain tracks. Silent Gliss 5600 – for the highest demands. The Silent Gliss 5600 curtain track system provides benchmarking technology based on outstanding Swiss innovation, meeting the complex demands of modern architecture.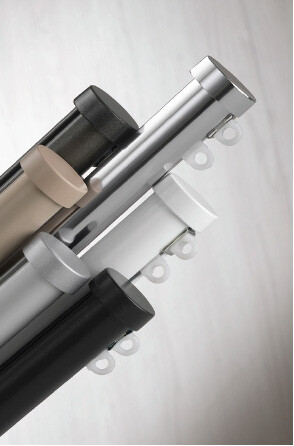 Metropole
Curtain Rods
The Silent Gliss Metropole range are uniquely designed 30mm curtain poles that combine whisper quiet specially coated curtain poles with exclusive two-component patented 2C technology gliders and rollers, allowing the curtain to move smoothly and silently, providing unprecedented silence.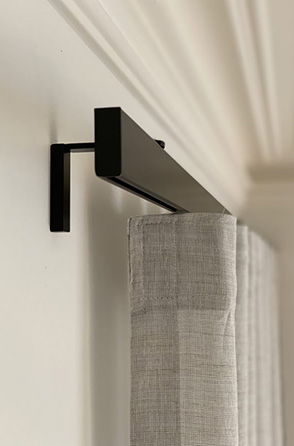 Metroflat
Curtain Rods
Another exciting new addition to our Silent Gliss range is the hand operated SG 7605 Metroflat 36mm Flat Profile Designer Curtain Rod track system. 
The crisp architectural profile compliments all designer & decorator Residential + Commercial installations.
Silent Gliss. The sound of silence.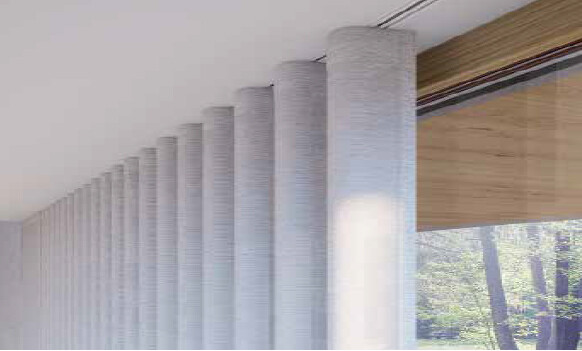 Silent Track. Unprecedented silence.
As much about both sight as it is sound, the Silent Track sets the new standard for curtain track specifications for architects, interior designers and end-users who aren't prepared to compromise.
Resolutely architectural, specially designed tracks married with unique, new 2C Gliders resulting in unprecedented quietness.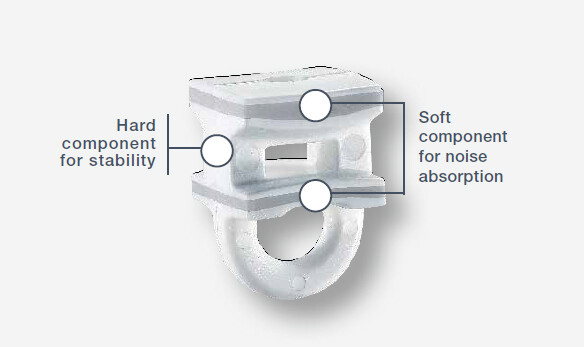 2C Glider. Two component technology.
New premium 2C gliders and rollers (patent pending), combined with the specially coated tracks allow the curtain to move exceptionally smoothly and silently. Manufactured using two materials, a hard component which ensures stability together with a soft 'filling' to absorb the noise.
The sound of silence.