Award winning design + cutting edge technology.
Kubata's crisp, minimal cubic cassette shape provides an exceptional style element for the most contemporary of facades. The restrained simplicity of Kubata also ensures that it complements most architectural styles. The award winning designed Kubata incorporates cutting edge technology with premium German componentry and build quality excellence. Kubata perfectlyshowcases and exemplifies Weinor's newest generation of design oriented awnings. Clean, stunningly simple, screwless, with no visible fixings.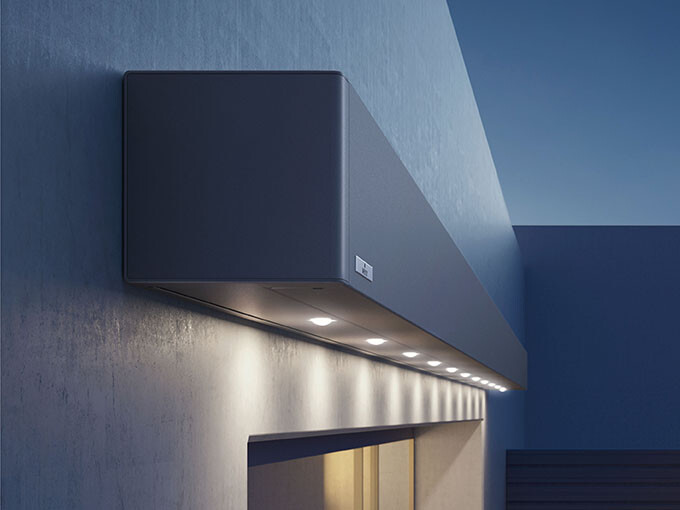 Integrated LED Lighting.
Optional LED spotlights integrated into the cassette.
The economical LEDs stand out due to their low energy
consumption & extend outdoor outdoor living enjoyment.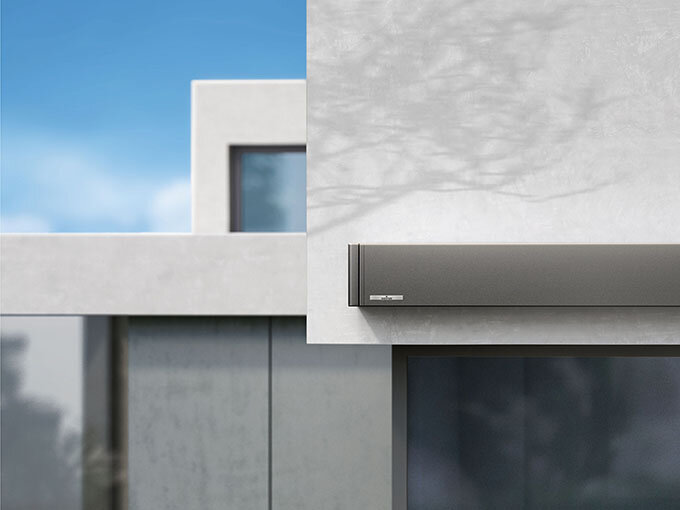 Screwless, with no visible fixings.
Screwless, smooth surfaces lend the Kubata an aesthetically
appealing overall look. Compliments all architectural design
styles, both domestic and commercial. Clear linear design,
Sizes + Application.
Cassette Size: 205 x 210mm
Maximum Width: 7m
Maximum Projection: 4m (at 7m width, max proj 3m)
Wind Protection: Beaufort | 5 WR Class2
Adjusting Inclination: 5º – 40º
Install Alternatives: Walls, Celings + Rafters
Colours: Over 140 fabric colours & 200 + frame colours
Kubata + Kubata LED | Showcase
Kubata Product + Features
Optional LED spotlights integrated into the cassette add a special quality to evening outdoor living areas. Weinor's durable & whisper quiet LongLife arm can be conveniently controlled by remote, whilst the wind lock safety device will ensure stability in high wind situations.
Available in 56 modern frame colours, or up to 200with our RAL range. Pair with Weinor's exclusive range of fabrics in three colour ways and with 143patterns and colours – leaving nothing to be desired.
The new generation of awnings from Weinor are exceptionally design oriented.
Unique Designer Elegance A cubic shape, clear design lines, an aesthetic delight.
Kubata meets all the requirements of modern design.
Screwless No visible fixings and smooth surfaces.
Blends perfectly into modern house architecture as a stylish design element
Wind Safety Tried and tested wind lock safety device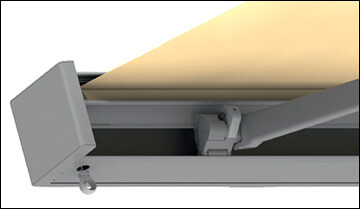 Wet + Dirt Protection The all-round enclosed and robust awning cassette keeps the fabric and other technical components just as well protected from the elements as the controlled rain drain at the front of the drop profile.
Kubata is fixed almost flush to the wall, so that no rainwater or dirt makes the house wall dirty under the awning cassette.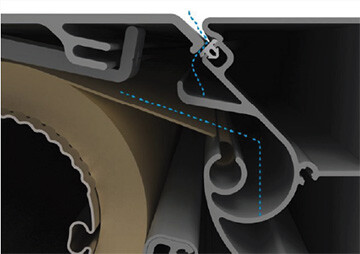 Slender Long Life Arm Quiet operation. 
Unique Long Life arms with a 10 year guarantee. High qualityconstruction and tested to 100,000 cycles.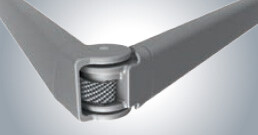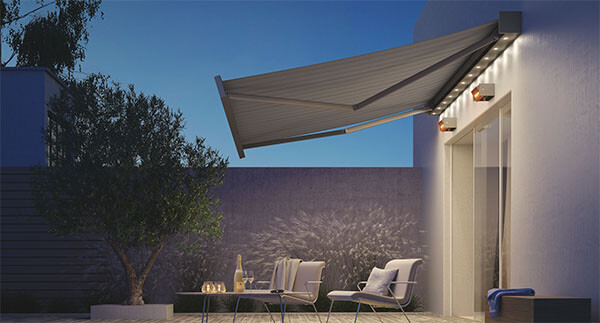 LED lighting – 30,000 hours of lighting with extremely low energy consumption
Select LED components for top weinor quality:
Flush installation
Atmospheric light thanks to special glass lense
Lighting remains on even when awning is retracted
Highly energy efficient
Operating life of 30,000 hours
Easy to service: simply replace individual LED lights without uninstalling the awning
Slender Long Life Arm Quiet operation. Replace with Deep etch + .25mm border
Unique Long Life arms with a 10 year guarantee. High qualityconstruction and tested to 100,000 cycles.
Download the Kubata brochure containing all product details and and full technical specifications.
Weinor Exclusive Fabric + Frame Colours.
Special collection fabrics
Weinor | My Collections
My Collections, is Weinor's new fabric range consisting of 3 different colour collections and ways.It's a huge range of 143 new release colours patterns for you to select from. Weinor fabric quality and the manufacturing process is exceptional. Weinor fabrics are made from polyester or acrylic and are solution dyed for a superior colour fastness. High-quality pigments are stored in each individual fibre.
The result: especially good colour fastness and high UV resistance. Colours remain lastingly brilliant. This makes Weinor fabrics stand out from products made by other manufacturers where only the finished yarn is dyed. Thanks to the Teflon fabric coating and state-of-the-art nano technology, the surface is resistant to oil, water, dirt and prevents rot.

European Awards for Innovation + Design Exellence
In recent years, Weinor won numerous design prizes for the superb design of its patio products. The awards confirm that the products we offer are not only high quality in technical terms, but also set high standards from a visual perspective.
Somfy Motorisation. Cutting edge technology
Finest quality incorporating cutting edge technology

Touch of a button convenience

Range of controllers & switching offering great flexibility

Can control multiple blinds & awnings from one controller

Add sensors & timing to operate while away

Energy efficiency by controlling heat & light entering

Smooth & controlled movement ensures longer life

Quiet, sophisticated & discreet operation. Impress guests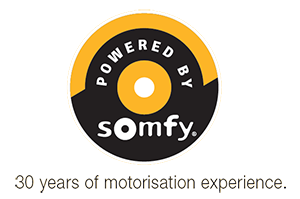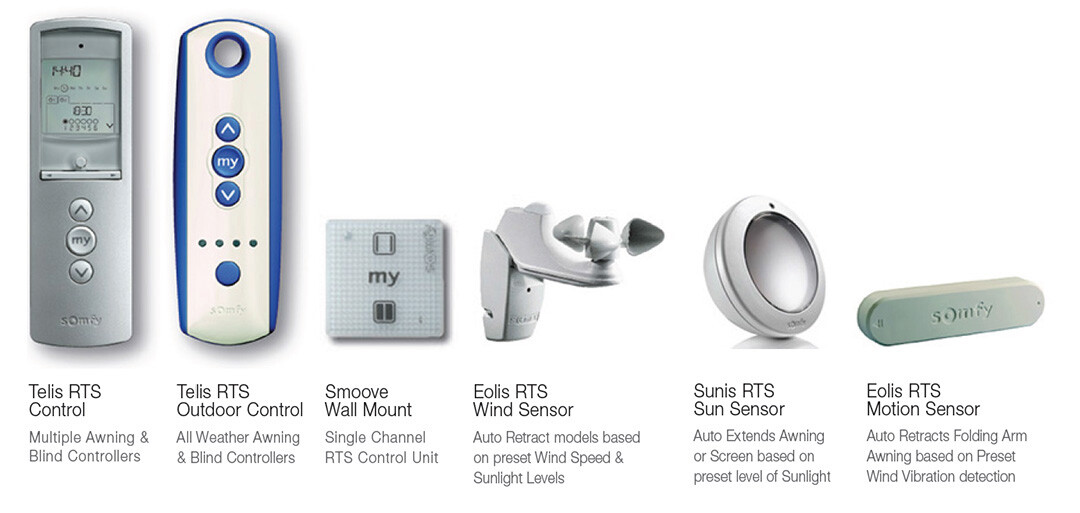 Exceptional Quality + Build Standards
Blinds by Peter Meyer use only the finest components:
Cutting edge technology & build quality
Backed by Peter Meyer's 5 year warranty
Plus the Peter Meyer renowned level of service