Exterior Rollers
Outdoor Roller Blinds and Shades Across Australia
Solare Teknica Exterior Roller Blinds

Discover Australia's leading range of exterior blinds, all backed by a 5 year warranty!
Blinds by Peter Meyer provides the largest selection of contemporary external roller blinds at competitive prices, so you can afford to customise the exterior of your home to your precise liking. With a five year warranty provided, we supply the leading Solare Teknica outdoor roller blinds series, featuring a modern design and style that doesn't compromise on quality.
Begin customising your exterior roller blinds by choosing from our four awning styles below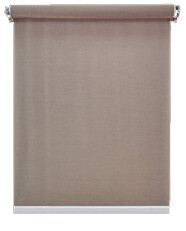 T1000 Straight Drop
Sleek and simple with a modern aesthetic, suitable for the traditional window frames.
Create your perfect window exterior by custom designing your roller blinds
With four awning styles available, whatever your need in exterior blinds, we will have a solution to suit your requirements.
Customise your roller blinds by choosing from a range of head box options, accessories and fabrics, including screen fabrics. Suitable for all external window fittings, our range is delivered from our Sydney factory across Australia, including Melbourne, Brisbane, the Gold Coast and Perth.
Contact Blinds by Peter Meyer on 1800 254 631 to have one of our representatives visit your property for a measure and price estimate or simply request a quote online.
JOIN OUR NEWSLETTERS
New Product launches, trends are more.