Solare Teknica Exterior Roller Blinds

Discover Australia's leading range of exterior blinds, all backed by a 5 year warranty!
When it comes to outdoor Roller blinds, there's no better choice than Solare Teknica Exterior Roller Blinds from Blinds by Peter Meyer. Designed for optimum performance, these blinds are made to protect you, others and your outdoor furniture from wind, heat and UV damage from the sun. All of our exterior blinds in this series are backed by a 5-year warranty, so you can be sure of their exceptional quality. Discover Australia's leading range of exterior blinds online today.
Customise your exterior Roller blinds from our four Awning styles 
With our large selection of modern outdoor blinds available at competitive prices, you can afford to choose the Awning style that suits your outdoor area best.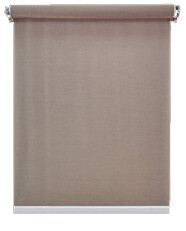 T1000 Straight Drop
Sleek and simple with a modern aesthetic, this exterior blind design is suitable for traditional window frames.
Applications for our modern outdoor blinds
From shading your verandah to covering your pool house and protecting your windows, there are many applications where our Solare Teknica Exterior Roller Blinds will provide functionality and style. Nothing can ruin an outdoor gathering with friends and family quite like a sudden change in the weather. With our easy-to-use outdoor Roller blinds, you can quickly roll down your blinds to shade you and your guests from wind, rain and sunshine. And for those who have large windows and doors connecting inside to outside, our exterior blinds can provide extra protection for your glass panes as well as privacy when you need it.
The benefits of choosing our outdoor Roller blinds
When you choose to purchase Solare Teknica Exterior Roller Blinds from Blinds by Peter Meyer, you can expect many benefits:
Durability — Our fabric selection for these exterior blinds features breathable, long-lasting and colourfast fabric for a long-lasting and premium product.
Protection from the elements — Whether rolled all the way down or just enough to block the sun, our blinds are cleverly designed to protect people outside and your outdoor area from wind, heat and sun damage.
Ease of operation — You can quickly and easily roll our modern outdoor blinds up and down as you please.
Exceptional design and quality — As with all of our indoor and outdoor blinds, you can always count on Blinds by Peter Meyer products to enhance your décor and last for years to come.
Choose the perfect exterior blinds for your outdoor area today 
Whether you're looking for a stylish way to provide shade when you need it outside, or you want extra privacy on your doors and windows, our outdoor blinds are suitable for all external window fittings. Choose from our selection of awning styles available and enjoy the ability to customise the screen fabric style of your Solare Teknica Exterior Roller Blinds. And with the option to have your blinds motorised, there's really no easier option on the market.
With various architects, designers and dealers of our blinds across the country, you can have your customised outdoor blinds at your doorstep in no time. For a more accurate price estimate, please get in touch with us online or by calling 1800 254 631. A member of our team will be happy to organise a home visit of one of our trusted dealers so that we can begin designing your new blinds in no time.