Weinor | Modern Basics | Blue®
Creating beauty, exceptional style & lasting values - out of plastic waste.
New & Unique!  |  Exclusively from Weinor
Blue®

| Sustainable Awning Fabric Collection
A unique combination of a stylistic trends, innovative material and process
expertise has resulted in the ground-breaking Modern Basics Blue® collection.
Aesthetically up to date, highly durable & responsible with regard to sustainability.
2021 Sustainability & Innovation Award Winner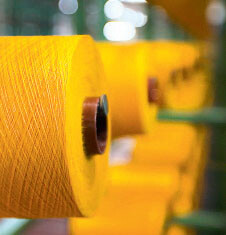 Sustainable

 | Awning Fabric Collection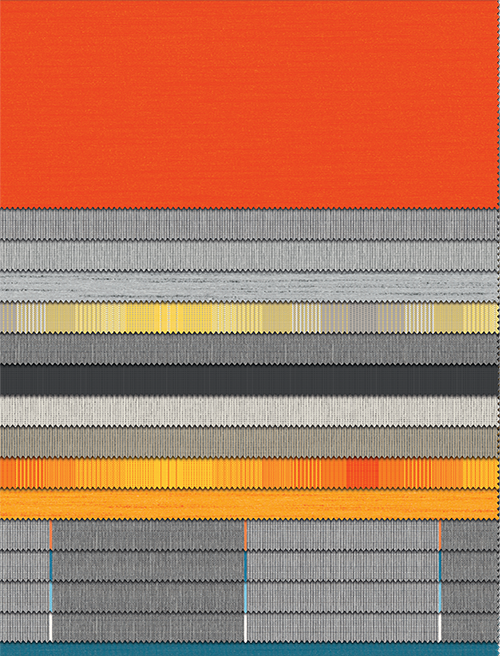 No compromises:
The modern basics blue® fabric collection is as sophisticated as you are. Look forward to beautiful awning covers in modern design and with unique quality – for the best outdoor living in your precious personal space.
New and unique:
These awning fabrics are produced sustainably. Here, upcycling means approx. 60 % less energy consumption and approx. 45 % less CO2 emissions through PET recycling and approx. 90 % less water consumption thanks to spinneret dyeing. For us it means taking responsibility.
Long service life:
Weinor products are always made for long-term use. In this respect, our decision for first-class quality is also always a commitment to more sustainability – for our future.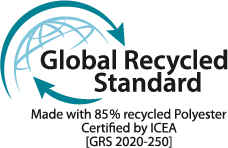 328 Old plastic bottles turned into 21m² of stunning fabric.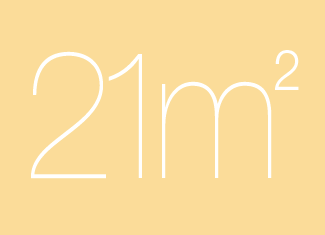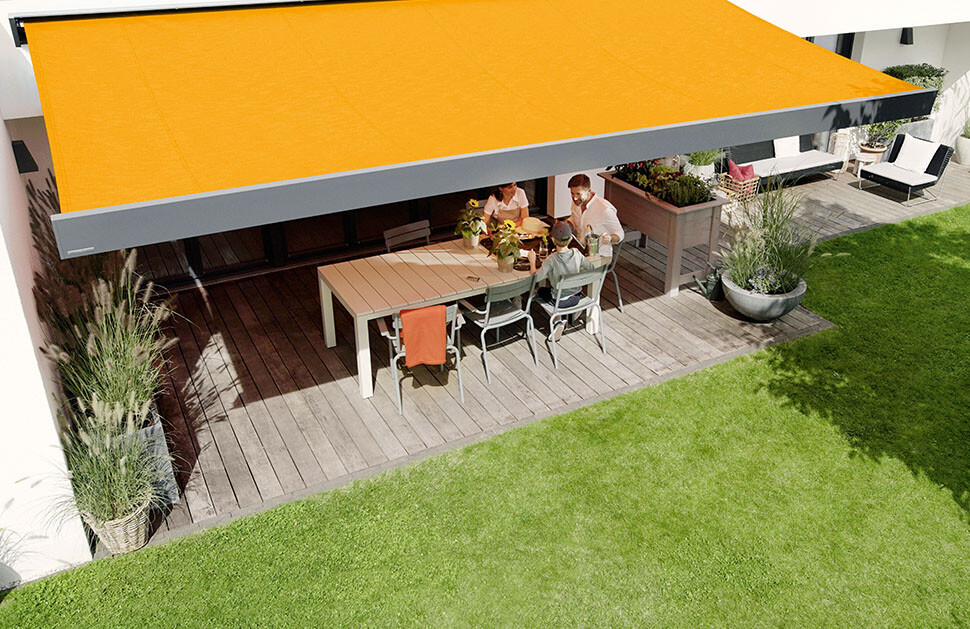 * For example, 112 x 1.5 l disposable bottlesand 216 x 0.5 l disposable bottles
Made with 85 % recycled PET – tried and tested, certified quality The modern basics
blue® collection consists of a sun protection fabric certified according to the Global Recycled
Standard (GRS) made with 85 % recycled PET – for a better environmental balance
in terms of water, energy and CO2.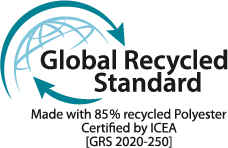 Positive sustainability balance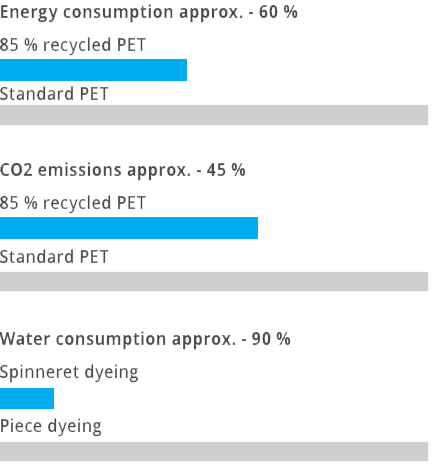 Further energy saving
Automated sun protection systems prevent the
overheating of living spaces and help reduce the
energy required for air conditioning.

Upcyclying

| The Fabric Creation Process.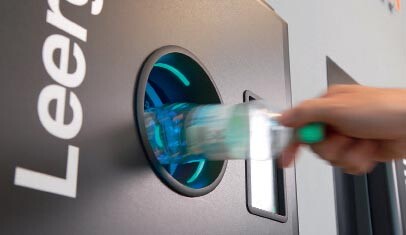 PET bottles are collected
Upcycling – this means turning waste into something more valuable and durable. In our case, PET bottles are transferred to the recycling loop and compressed into compact plastic bales. This reduces the transport volume of the bottles considerably, saving on climate-damaging CO2.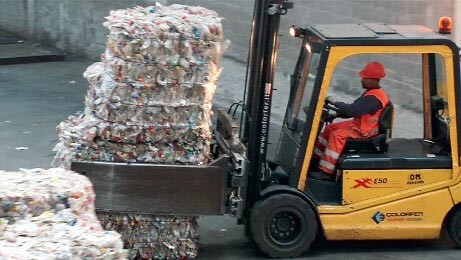 The recycling plant sorts and cleans the raw material
The bottles are then removed in large bales and taken to the recycling plant. The sorting and thorough cleaning process takes place there. 
Once the bottles are separated from each other and cleaned, the recyclable material is shredded into small plastic flakes.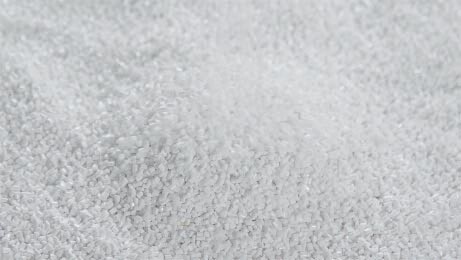 Plastic is melted down and chips are produced
Small chips have to be produced first for further processing. For this, the material is melted down and pressed through an extruder – a kind of industrial spaghetti press. Using special blades these plastic strands are finally cut into small strands: the chips.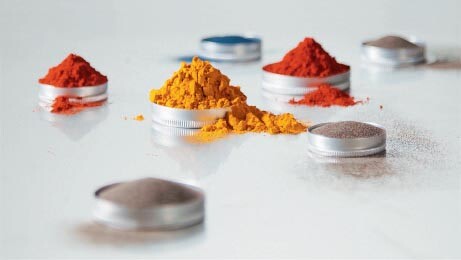 Spinneret dyeing ensures the deep embedding of the pigment
Dyeing using complex spinneret technology. The colourless chips are melted down again and mixed with pigment. Unlike conventional processes, where the surface of finished yarn or fabric is dyed, the result is a yarn with consistent colour throughout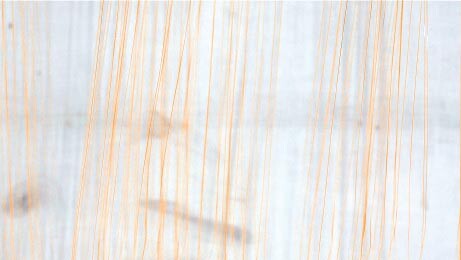 Extruding the melt through nozzles produces continuous fibres
Now the coloured melt is pressed through spinnerets. These are perforated discs whose hole size determines the diameter of the yarn fibres. 
Individual continuous filaments are produced, which are then joined together. The result: high-quality and elastic continuous filaments.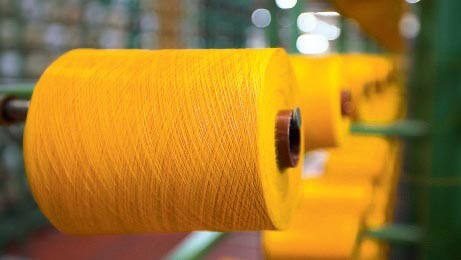 The multifilament yarn is made from several continuous filaments
The high-quality multifilament yarn is produced by combining many continuous fibres. The texturing gives it a structure similar to natural fibres.
The multifilament yarn is then wound onto bobbins. It can be composed of differently coloured fibres – for a beautiful melange effect.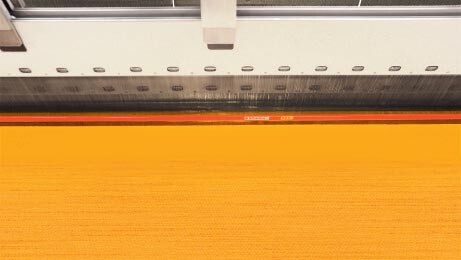 The material is woven and given a finish
Now a high quality Tempotest® fabric is made out of the yarn at Parà. The Italian weaving mill is one of the most renowned producers of outdoor fabrics worldwide. The special Teflon™ finish ensures a long service life for the awning cloth and allows impurities to simply roll off.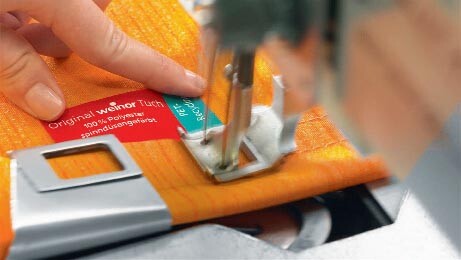 The finished awning fabric is manufactured at the weinor sewing facilities
Individuality matters: all fabric awnings are made to measure in Germany for customers by weinor. Then each awning fabric from the modern basics blue® collection is tested by experts.
Once it has successfully passed the inspection, it receives the weinor fabric label.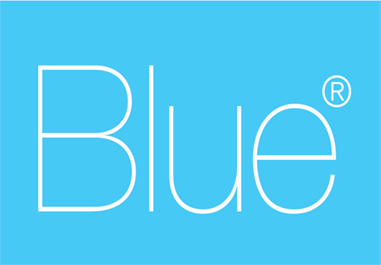 16 New On-Trend Designer Fabrics.
The new fabric collection from the Weinor design studio comprises 16 on-trend awning fabric designs in the latest trend colours. 
The fabrics impress due to their high quality and lasting, brilliant colour.
Sustainability for environmentally conscious customer seeking more than just a durable quality product. 
Modern Basics | Blue unique fabrics are made with GRS-certified
85 % recycled PET fabric.
Select Your Perfect Fabric.
The Complete Modern Basics |
Blue®

Collection.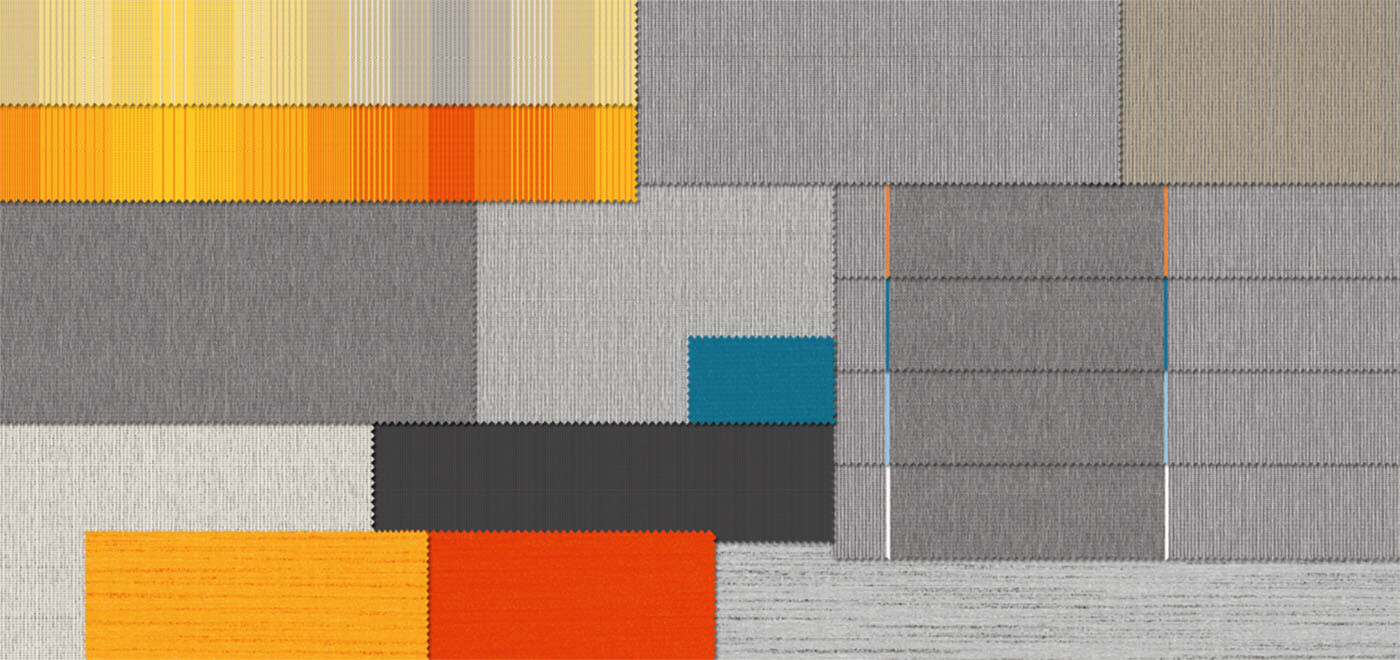 1.

Creative Patterns.

New creative patterns in popular colour combinations. For all those who like things a bit livelier, but do not want to do without a contemporary look than just a durable quality product.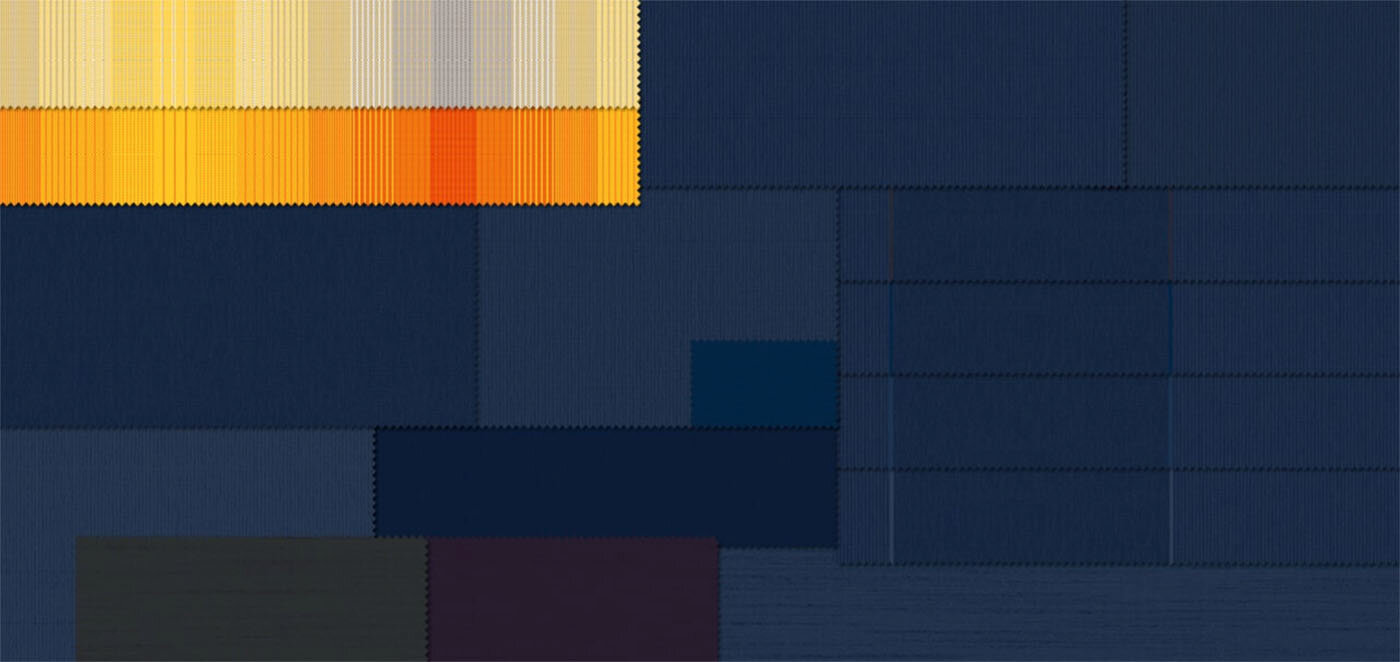 2.

Plain Designs

 Lively textured plain designs in timeless grey and sandy shades as well as a smooth plain design in modern petrol (blue-green). Designed for modern living.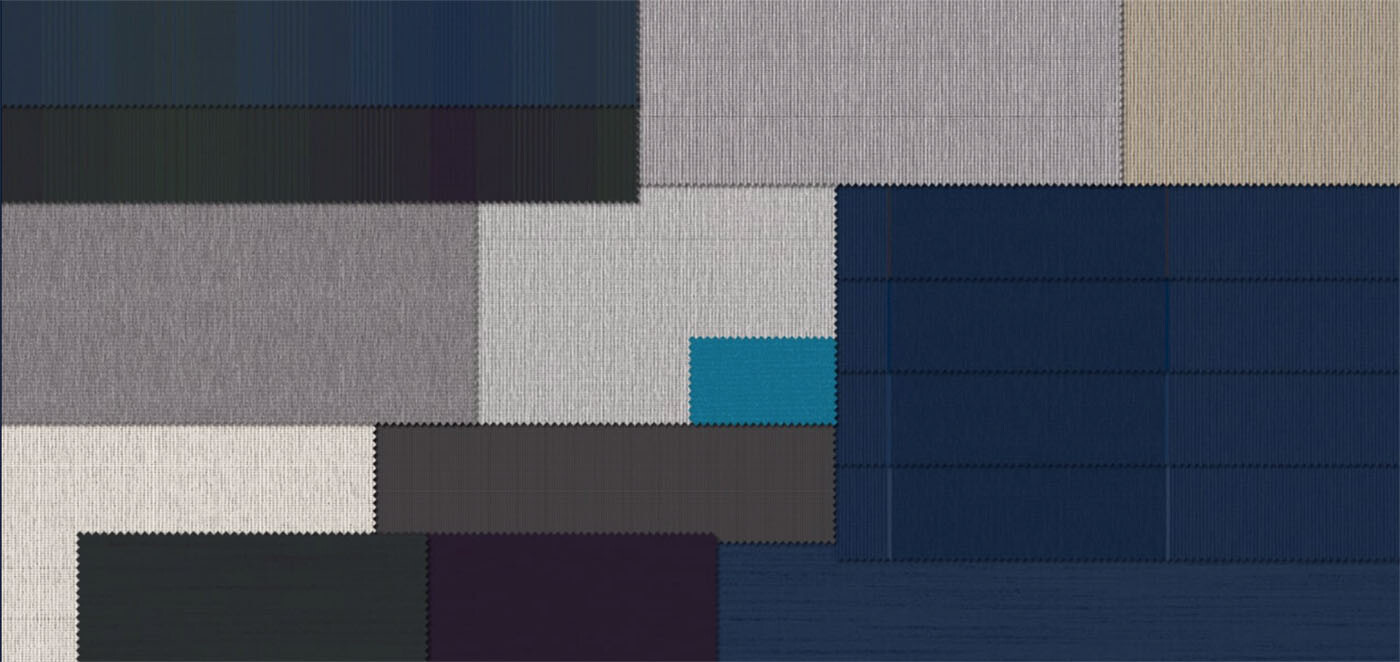 3.

Plain Linen Like Designs

New plain designs with tough, raw linen-like structure (slub effect). These patterns are particularly insensitive and perfect for those who prefer a natural look.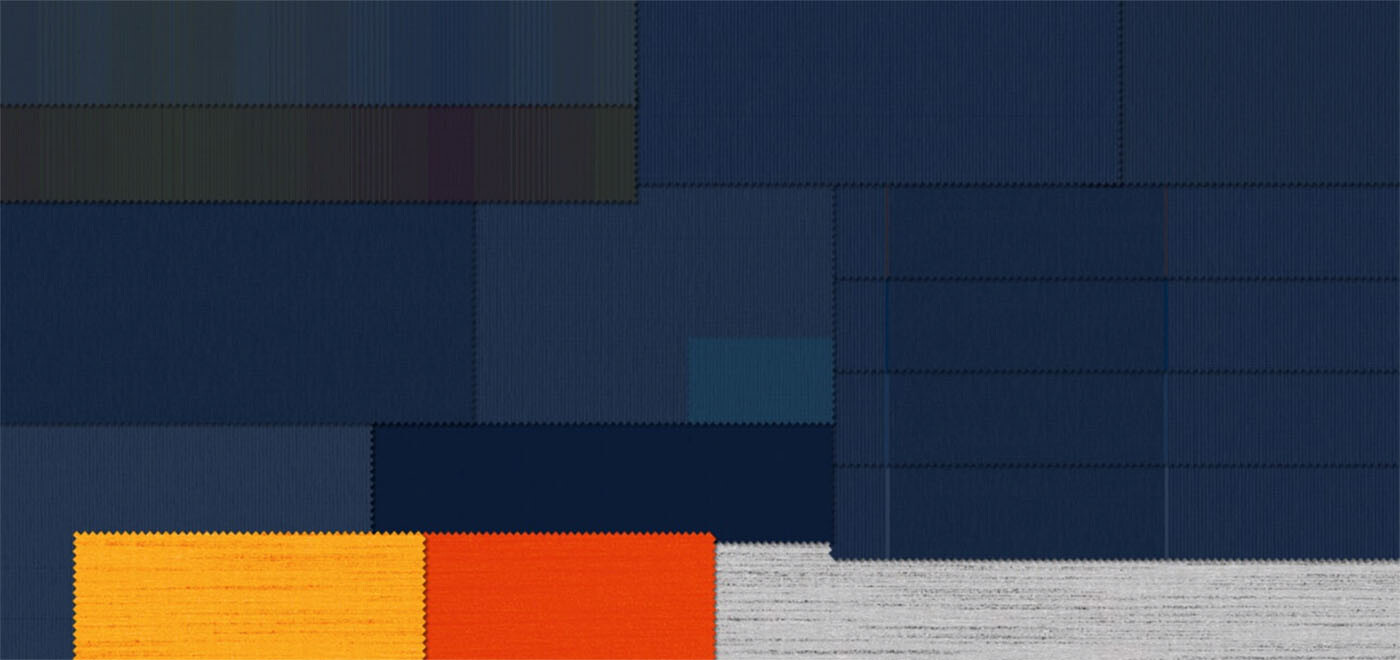 4.

Stripe Designs

The popular Stripe designs in 4 new versions. 
Elegant shades with a colourful accent, which are stunning and particularly attractive on large installations.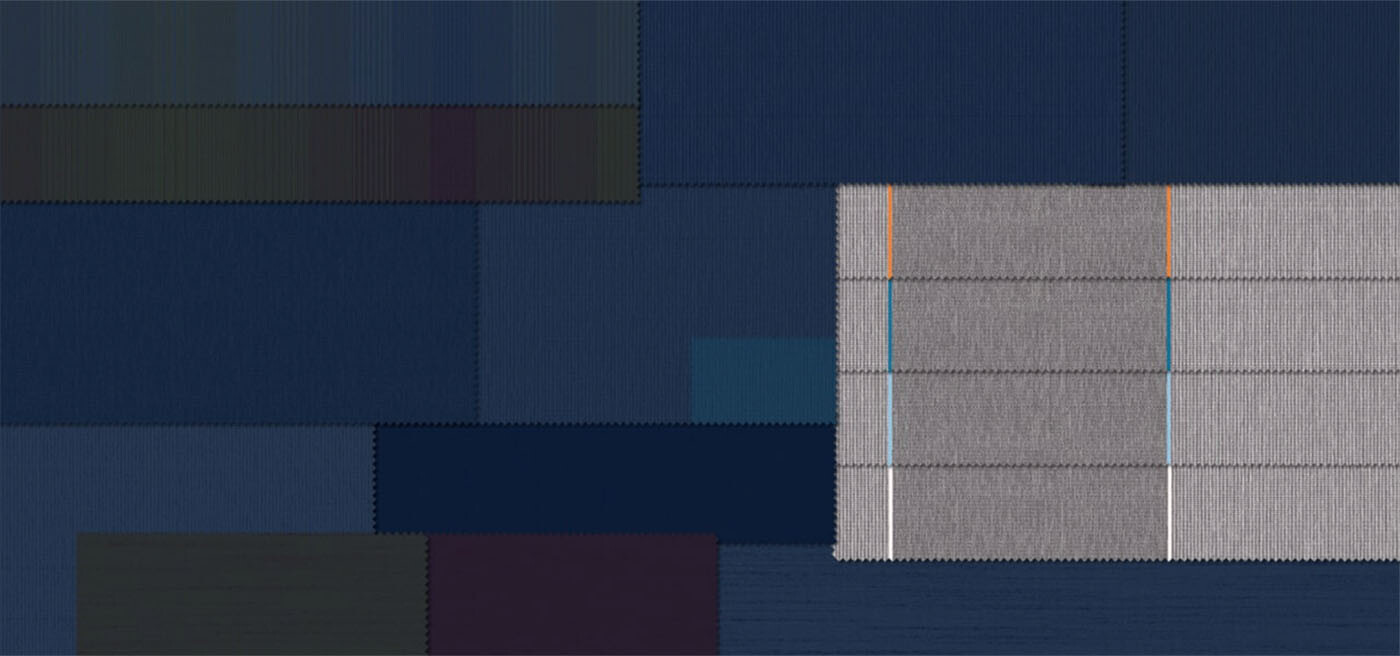 Weinor Options |
Design Your Custom System
Weinor offers a range of options for customers to design their custom patio system. With a variety of materials and colours to choose from, you can create a personalised outdoor space that perfectly complements your home and style.
Weinor | My Collections 2
My Collections 2 is Weinor's new fabric range consisting of 3 different colour collections and ways. It's a huge range of 143 new-release colour patterns for you to select from. Weinor fabric quality and the manufacturing process are exceptional. Weinor fabrics are made from polyester or acrylic and are solution dyed for superior colour fastness. High-quality pigments are stored in each individual fibre.
The result: especially good colour fastness and high UV resistance. Colours remain lastingly brilliant. This makes Weinor fabrics stand out from products made by other manufacturers, where only the finished yarn is dyed. Thanks to the Teflon fabric coating and state-of-the-art nano technology, the surface is resistant to oil, water, dirt and prevents rot.

Weinor | Modern Basics Blue® | Sustainable Fabrics
16 New On-Trend Designer Fabrics. The new fabric collection from the Weinor design studio comprises 16 on-trend awning fabric designs in the latest trend colours. The fabrics impress due to their high quality and lasting, brilliant colour. Sustainability for the environmentally conscious customer seeking more than just a durable quality product. Modern Basics | Blue unique fabrics are made with GRS-certified 85% recycled PET fabric.

Weinor | Trend + RAL colours
Colours and shapes take on different meanings in a natural environment. They serve as warnings, camouflage or courtship.
For us people, colours and shapes also perform another function: they are a source of pleasure! Our houses and patios only really develop their own character when colour is applied, a character that reflects our personal taste.
Design and colour play a significant role in adding character and personalisation to our homes and patios. They serve a functional purpose and bring joy and pleasure to those who live in them. By incorporating colour, living spaces truly come to life and showcase individual tastes and preferences.

Weinor | Integrated LED Spotlights + LED Lightbars
Weinor LED light bars for awnings are the perfect lighting solution for any patio or entertaining outdoor space. Not only do they meet the primary need of lighting an area so you can continue to enjoy your space long after the sun has set — they are long-lasting, eco-friendly and cost-saving.
These small lights can pack a real punch while still being pleasant to the eye and creating a beautiful ambience. Although they project the same amount of light as a 20-watt halogen, they have a lovely warm white light and use 85% less energy. The LED light bars come in over 200 frame colours and can be installed anywhere and retrofitted. You can also opt for the RGB LED strip lights that offer 48 colours and 3 whites.

Weinor | Tempura + Tempura Quadrata | Instant Heat Infrared Heaters
Maximise your investment. Extend and enjoy comfortable outdoor living all year round through even the coldest months with Weinor's innovative Tempura and Tempura Quadra heating systems. Simple mount or easy retrofit.
The heater's infrared rays generate instant heat and a pleasant warmth to the body as soon as the system is switched on. Infrared heat is constant, not reduced, lost or blown away with a breeze - as occurs with gas and electric heaters, resulting in a far more effective and cost saving use of the generated heat. Smallest size, maximum instant retained heat & lowest operating costs. Sort of a no brainer.
Tempura is a stylish round design and the Tempura Quadra offers a more architectural square design.

Weinor Exclusive Fabric + Frame Colours.
Download the Kubata brochure containing all product details and and full technical specifications.
International Awards for Innovation + Design Excellence
Modern Basics Blue® awards: