We offer a very unique and stylish Moving Panel system, the Manuglide®. These moving panel tracks & components are manufactured to the highest quality European standards, and are available in Australia exclusively from Blinds by Peter Meyer.
Moving Panels are extremely versatile and enable a wide range of configurations that can provide stylish and elegant solutions for most décors and architectural styles. Highly versatile, this panel system offers a wide range of functional and and unique design opportunities for both residential and commercial applications.
Our panel track is available in 3,4 and 5 channel systems for maximum flexibility. The combinations are limitless, with left stack, right stack or centre opening options and choice of flick stick or cord draw. Panels can also be set to float and be simply placed as required. The numerous options offer architects, designers & decorators maximum flexibility and provide both design opportunities and stylish solutions.
Create your custom-made panels from Australia's most extensive selection of fabrics and weaves from our latest Signature Collection V2.0 or Basics V2.0 ranges.
Specifications

Mounting:
Easy mount system
Track Depths:
3 Tracks: Depth 61mm
4 Tracks: Depth 75mm
5 Tracks: Depth 90mm
Track Colours:
Hand Operated: White, Silver/Grey, Anondised, Black
Panel Sizes:
Width divided by number. of tracks, add 70mm overlap approx.
We recommend a maximum panel width of 1000mm.
Draw Method:
Hand Draw, Flick Sticks, Cord Draw, Centre Open
Moving Panel Blinds | Showcase
System Features
Manuglide Moving Panels are available exclusively in Australia from Blinds by Peter Meyer
Multiple panel configurations possible
Precision engineered PVC gliding profile minimises running noise
No light visible between panel and rail
System includes designer wall brackets + invisible ceiling clips
Easy mount profile top & bottom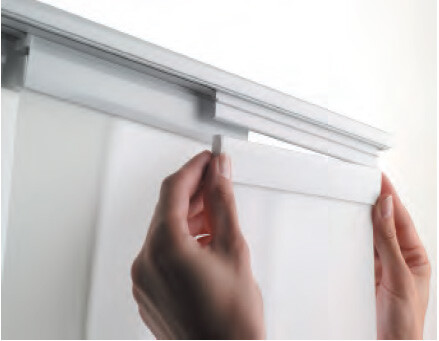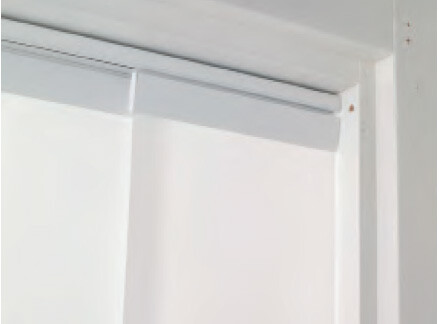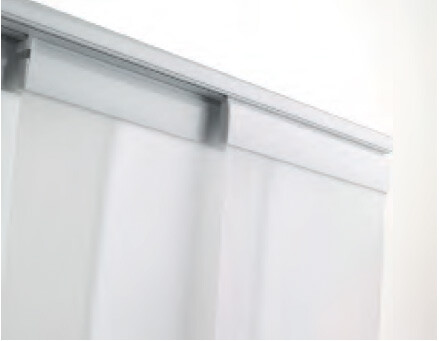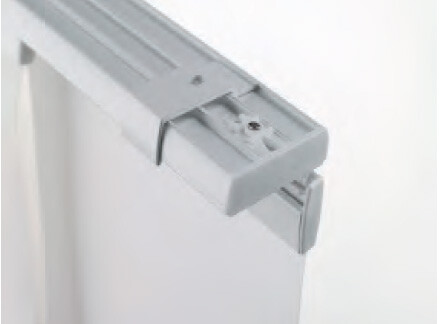 Manual Moving Panels | Manuglide™
The Manuglide™ system incorporates a simple magnet to allow you to slide the back panel to get to the windows for easy cleaning. Suitable for large windows or doors, Manuglide™ takes panel blinds to a whole new level of operation.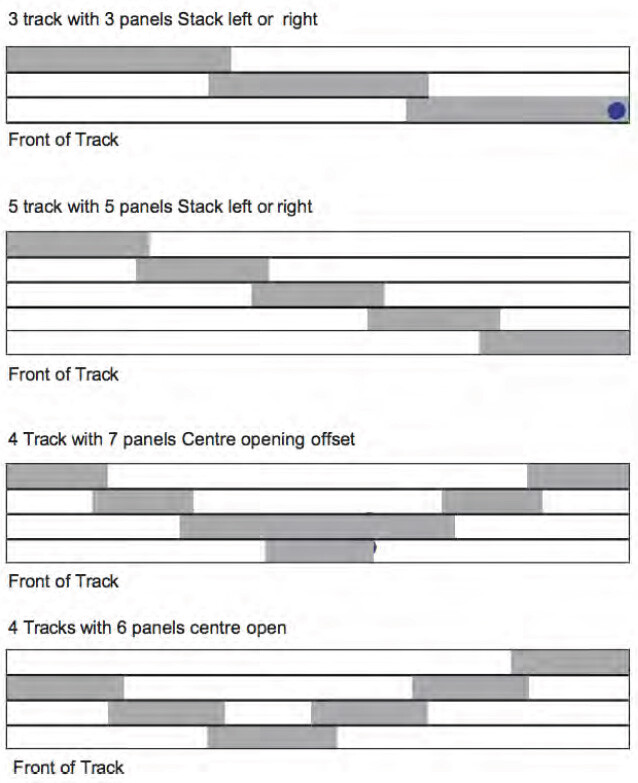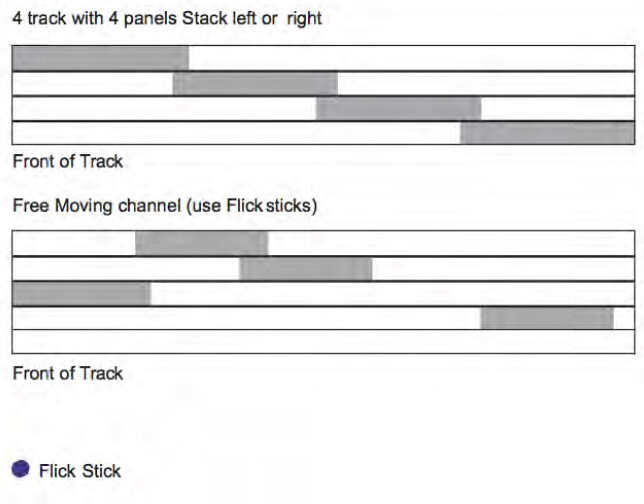 Signature Collection V3.0
Australia's largest premier quality fabric range. Sourced from the latest fabrics, textures and colours from Europe, Asia and Australia, we're very proud to offer you Peter's Signature Collection V3.0. Jam packed with more exclusive fabrics and stunning textures, this collection is constantly expanding as we search out & draw from the latest fabrics from around the world. Many fabrics within the collection are exclusive to Blinds by Peter Meyer.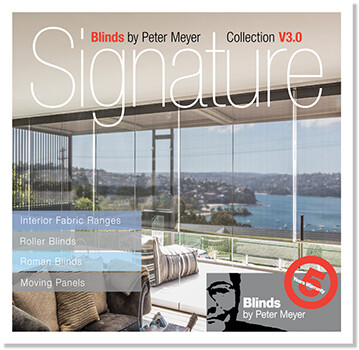 Basics Range
Our Basics V2.0 range offers a carefully curated selection of fabrics for the installations where cost saving is a prime objective. The range has been chosen with a smaller but varied selection of the important fabric ranges & light densities that will provide quality solutions for residential & commercial projects with very affordable pricing.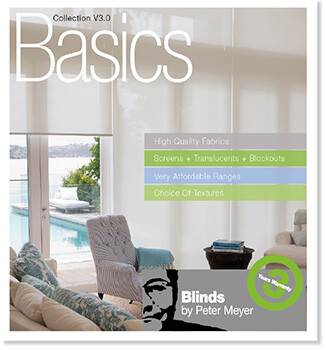 Exceptional Quality + Build Standards
Blinds by Peter Meyer use only the finest components:
Cutting edge technology & build quality
Backed by Peter Meyer's 5 year warranty
Plus the Peter Meyer renowned level of service