Woven Blinds
Exotic Bamboos, Rustic Orientals, Elegant French Timbers & Urban Cool.
Woven Blinds
Peter Meyer started the business with French woven timber blinds back in 1987, and we still have the best offering of exotic weaves in Australia. We have added to our range over the years and our latest offering, Silk Road, is the most stunning weaves since we bought you the original French Ballauff weaves over 30 years ago. We still have Urban Weave and Chinois so we really have it all in natural weaves. Once again motorised Blinds and manually operated blinds are both possible.
Silk Road Rustics
Silk Road fabrics are totally unique & individual rustic Oriental weaves. Fabrics are outrageously beautiful. Combining  natural wild reeds,wintergrasses, timbers,  twines, flax, bamboos & cottons.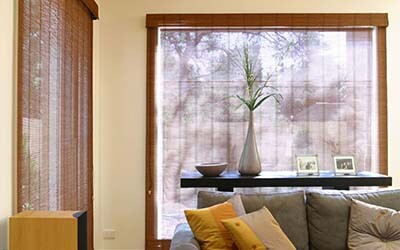 Chinois Bamboos
These eleven exotic oriental weaves created especially for us, can create a fantastic feature or provide that finishing touch to any environment. The Chinois collection will provide mystique and elegance, but with a difference.
JOIN OUR NEWSLETTERS
New Product launches, trends are more.