Pleated blinds have traditionally been a popular choice.
Over the years pleated blinds have been a popular choice here at Blinds by Peter Meyer, with people opting for a blind that neatly tucks away into a flat position on the window frame and when expanded adds a layer of texture to the room due to the pleated nature of the fabric. We have also seen our motorised pleated blinds add that extra element of convenience and safety.
Honeycomb blinds are taking over from Pleated blinds.
In more recent years, we have found that the advances in Cellular blinds such as Honeycomb blinds have taken over the market with over 95% of our customers opting for the more energy efficient Honeycomb blinds. These blinds use the exact same system and aesthetics as the Pleated blinds but offer far more insulating properties, plus the blockout fabrics do not have keyhole light breaking through like the Pleated blinds.
Pleated blinds vs Honeycomb blinds.
On first look, Pleated blinds and Honeycomb blinds appear identical. They have similar-looking fabric, run off the same systems and both can have the appearance of a Roller blind when they are fully extended. However, they have a completely different construction.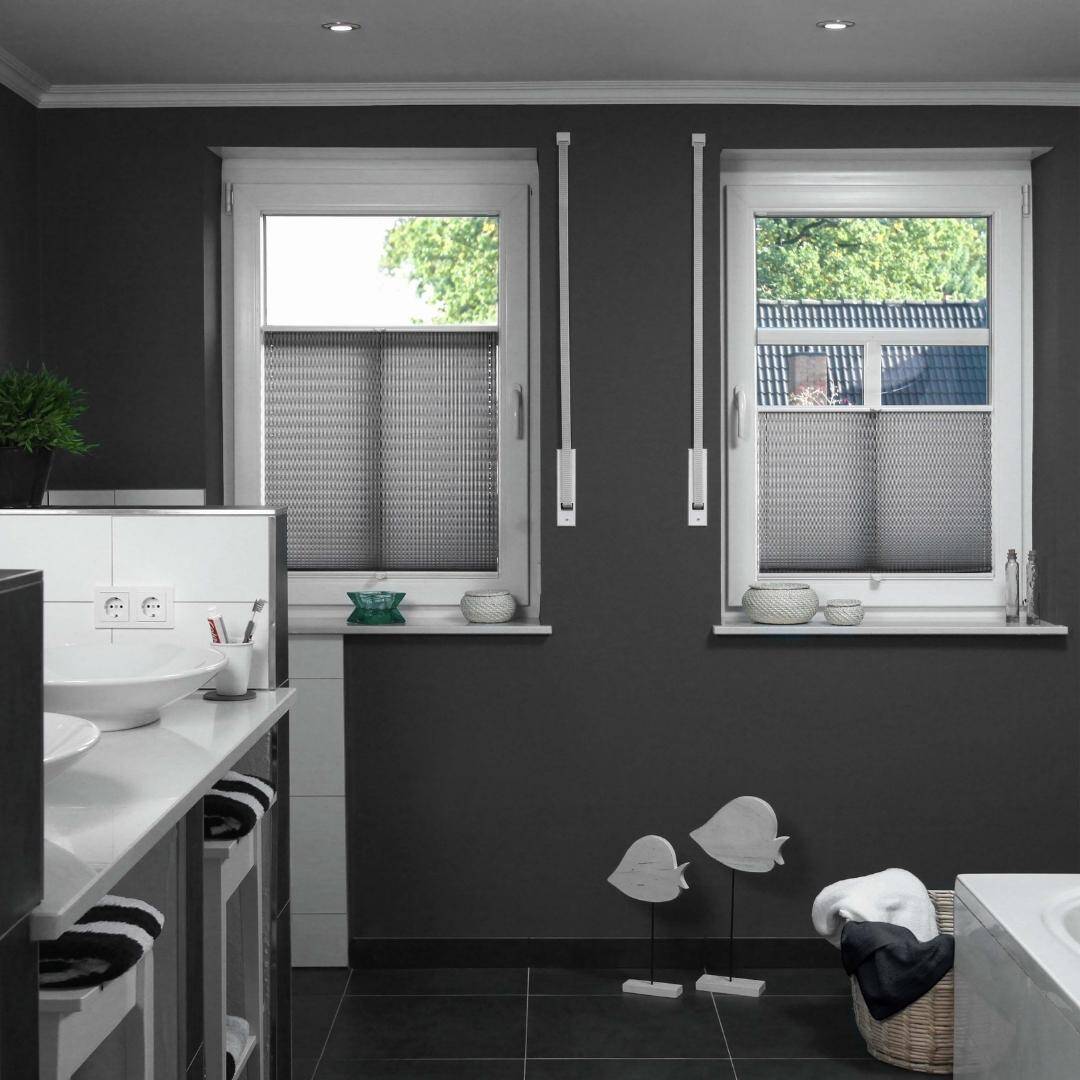 Pleated blinds can give you some insulation as with most blinds, due to the presence of a fabric layer sitting over the bare window. You can get a little more if you add additional layers of fabric, such as what you may get with some blockout Pleated blinds. Honeycomb blinds on the other hand, are the more technologically advanced and modern relative to the Pleated blind. Honeycomb blinds were specifically engineered to give people increase insulation.  Utilising multiple layers of fabric on the one blind, the Honeycomb blinds is constructed in such a way that it offers supreme energy efficiency. Two or more fabric layers are brought together to create a cell that houses a pocket of air –  hence the name Honeycomb blind due to the honeycomb shape that the cell creates. The additional layer of fabric and the cell with the pocket lessens the heat seeping in through the glass windows during the hot Australian Summer and offers protection against heat loss during our crisp Winter. 
Due to their more advanced construction, Honeycomb blinds do tend to be a little more expensive initially but customers find this additional cost to be more of an upfront investment – due to the fact that they are far more insulating and therefore have the potential to save more money on energy in the future.
What are the positives and negatives to Pleated blinds?
There are many positives to Pleated blinds such as their ease of use, light filtering ability and capacity to soften a window's aesthetic. However, Honeycomb blinds have all of the same benefits as Pleated blinds and more. As with Pleated blinds, Honeycomb blinds are not noticeable when the blinds are open, appearing streamlined with the fabric folding back neatly against the window frame. Honeycomb blinds are just as easy to open as our Pleated blinds used to be as they run off the exact same system. Pleated blinds however, do not offer the same insulating properties as mentioned previously. Plus, they have cord holes running down the fabric on both sides causing pinholes of light visible from the inside and outside. Whereas Honeycomb blinds have the cord and cord holes running up inside the fabric, ensuring that there are no visible pinholes of light. This, coupled with the option to get double Honeycomb cells, ensures that Honeycomb blinds offer the absolute epitome of insulation, privacy and light blocking abilities. In addition to this, the extra fabric offers great soundproofing abilities and are therefore particularly good for inner city living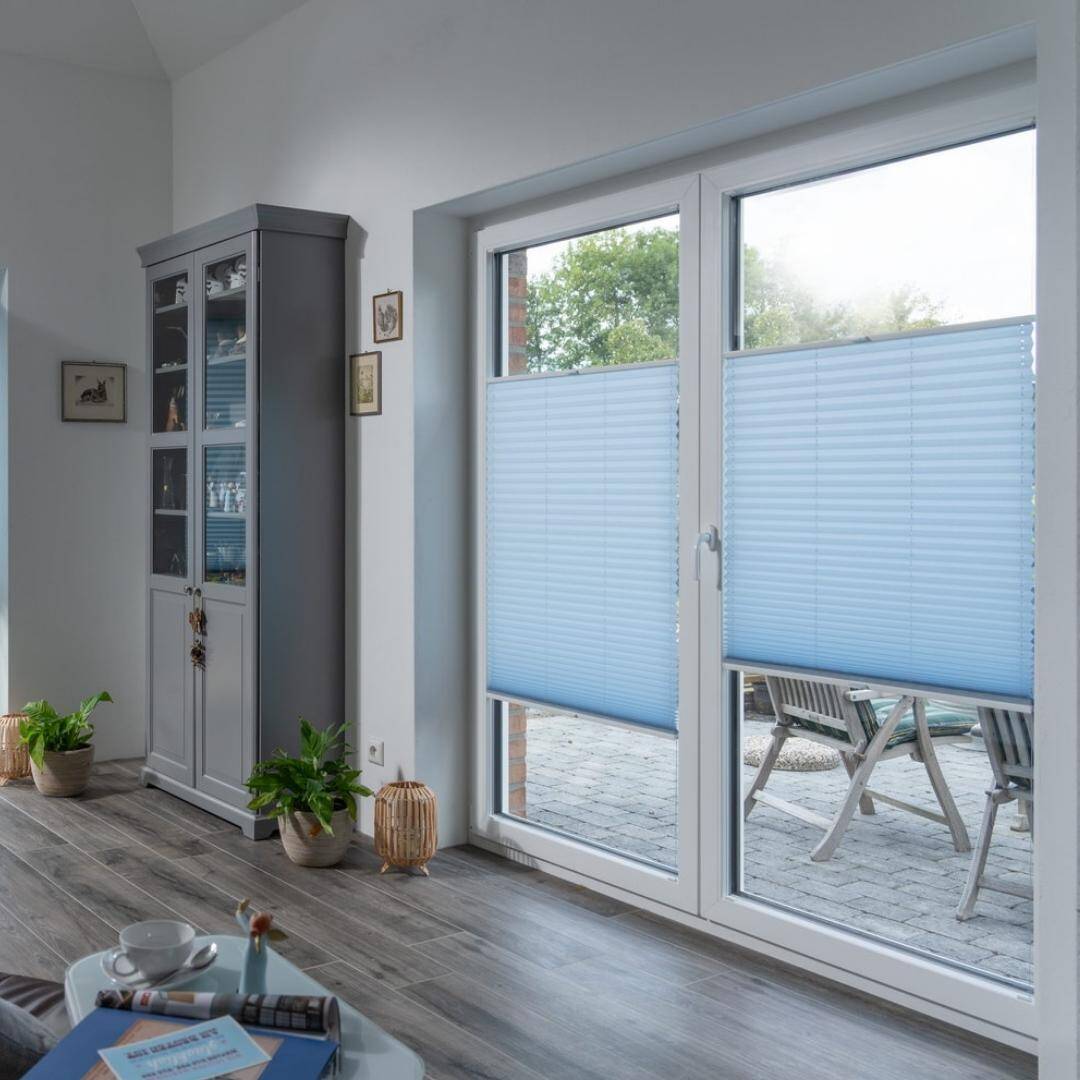 Extensive new Honeycomb blinds range replacing Pleated blinds.
With this in mind, Blinds by Peter Meyer have now phased out our Pleated blinds offering and now offers an extensive range of Simply Cell Honeycomb Cellular blinds. The stunning new range of Honeycomb blinds from Blinds by Peter Meyer includes new Freehanging, Pretentioned and Skylight systems with hand, crank and motorised options to suit all needs. We also have a huge array of new fabrics with 190 stunning options such as bold colours, coordinated prints and matching blockouts and translucents. This massive range of fabrics is a stand-out in the Australian market with an outstanding collection of textures, florals, nature-inspired prints and bright colours seldom seen here in Australia. 
Make sure you check out this stunning Honeycomb blinds range today.
Frequently Asked Questions