Zenara + Zenara LED | Full Cassette Folding Arm Awning
The Avant Garde shape of the Zenara makes it the designer  awning  among all awnings and shades. On modern houses, this cassette awning engages in harmonious dialogue with the facade, while on older  buildings it provides a tantalising contrast.  Weinor received the special prize for the design of the  Zenara in the framework of the Innovation Award of the R+T trade fair.

Zenara
The new generation of awnings from weinor is especially design-oriented.  The two innovative cassette awnings weinor Zenara and weinor Zenara  LED illustrate the style of the new design.
Zenara LED
With harmoniously integrated  LED lamps, weinor Zenara LED creates an impressive atmosphere in the  evening hours.
Size & Application
Cassette Size: 12cm
Maximum Width: 6.5m
Maximum Projection: 4m
Since even the larger-sized versions measuring up to 6.5m in width  need just two wall connections, the Weinor Zenara merges beautifully with the house to form a single whole.
Zenara + Zenara LED Showcase
Zenara Technical Details
Features:
Innovative two-point connection, only 2 wall mountings necessary

Cassette put under tension prevents sagging, bridge-building acted as inspiration for Weinor Long Life arm with high-tech tape is low-noise and durable

Stable OPTI grooved tube for especially smooth fabric with few winding creases

Integrated technology ensures a good appearance, wall brackets and bolts are hidden out of view in the housing
Folding Arm:
Kippgelenkarm with wind lock safety device

Drop-forged arm parts
Motor:
Motor-equipped as standard
Lighting on the Zenara LED:
Integrated LED lighting for optimal terrace illumination

No UV light, insects stay away

Power adapted to number of spots

Adjustable LED lamps
Zenara German Precision & Quality
Innovative & purist design wall installation
Durable, and quiet LongLife Arm
Intergrated LED lighting option
Wire tensioning technology. 2 fixings only
Fully concealed technology
Ingenious wind lock tilting mechanism
Weinor Exclusive Fabric + Frame Colours.
Special collection fabrics
Weinor | My Collections
My Collections, is Weinor's new fabric range consisting of 3 different colour collections and ways.It's a huge range of 143 new release colours patterns for you to select from. Weinor fabric quality and the manufacturing process is exceptional. Weinor fabrics are made from polyester or acrylic and are solution dyed for a superior colour fastness. High-quality pigments are stored in each individual fibre.
The result: especially good colour fastness and high UV resistance. Colours remain lastingly brilliant. This makes Weinor fabrics stand out from products made by other manufacturers where only the finished yarn is dyed. Thanks to the Teflon fabric coating and state-of-the-art nano technology, the surface is resistant to oil, water, dirt and prevents rot.

Download our brochures containing all product details and and full technical specifications.
European Awards for Innovation + Design Exellence
In recent years, Weinor won numerous design prizes for the superb design of its patio products. The awards confirm that the products we offer are not only high quality in technical terms, but also set high standards from a visual perspective.
Somfy Motorisation. Cutting edge technology
Finest quality incorporating cutting edge technology

Touch of a button convenience

Range of controllers & switching offering great flexibility

Can control multiple blinds & awnings from one controller

Add sensors & timing to operate while away

Energy efficiency by controlling heat & light entering

Smooth & controlled movement ensures longer life

Quiet, sophisticated & discreet operation. Impress guests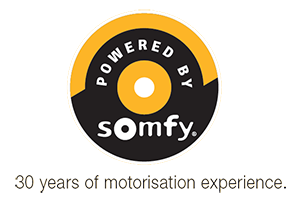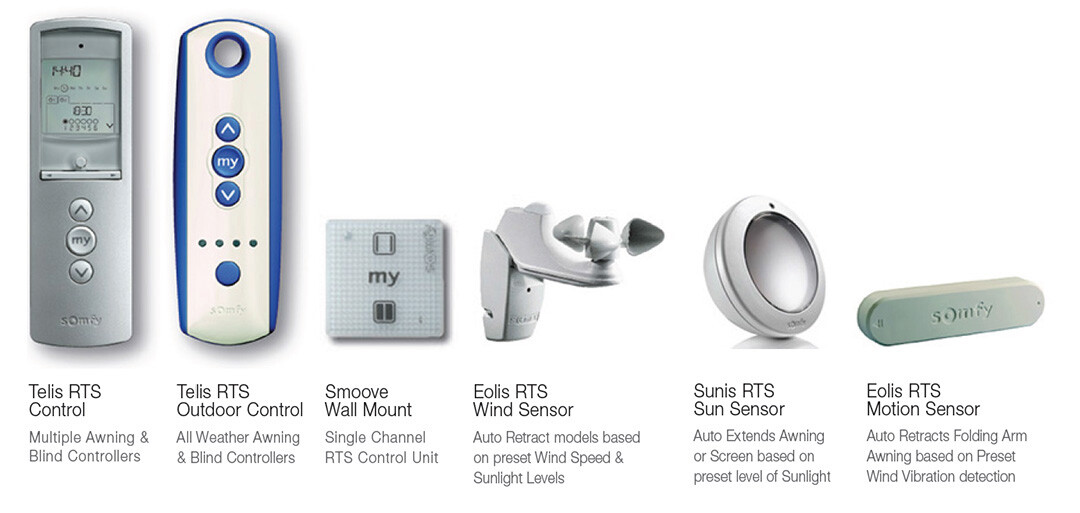 Exceptional Quality + Build Standards
Blinds by Peter Meyer & Weinor ensure:
Weinor cutting edge technology & build quality
Backed by Peter Meyer's 5 year warranty
Plus the Peter Meyer renowned level of service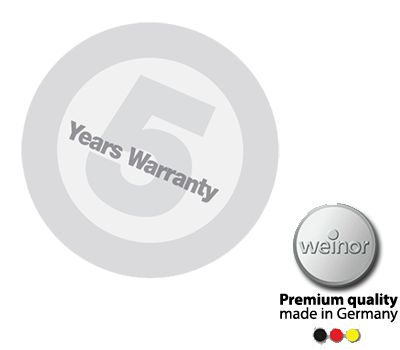 JOIN OUR NEWSLETTERS
New Product launches, trends are more.