November 2016 | Newsletter
New, New, New!
What a busy few months we have had! But I come with some very exciting news in this edition of our newsletter. New ranges are here!
Read the full newsletter below to find out about all our new ranges and to read important housekeeping on fabric updates, discontinued lines, pricing update, cut off dates and more.
Simon & Damien
Weinor – New Semina Life Launch
We are very pleased to announce another new awning to hit the Australia market from Weinor. The New Semina Life awning is a full cassette awning but comes in at their most competitive price point so far! It comes in cheaper than the Opal and Cassita 2 awnings, while still utilising all the key selling features.
650cm wide x 400cm projection
Valance plus in motorised and manual
Drop forged parts
Dyneema long life tape in the arms for quieter operation and less stretch than alternative cables or chains.
56 standard powder coat colours in high performance scratch resistant finish.
We are looking for new dealer in each state to get on-board with this quality brand. If you want a point of difference, professional marketing and sampling support, get in touch.
Point of Sale (POS) Professional displays are available. These take up very little floor space, have 4 motorised folding arm awnings with LED light and heaters all for only $10K plus delivery.
Pre-Christmas Cut Off Dates
Click through to Trade Only Website for full details of our Pre-Christmas Cut Off dates for the various product categories. Please note – we will make every attempt to assist you with any orders received after those Cut Off dates – however you'll appreciate we will not be able to guarantee delivery.
Exterior Range Orders:
We're currently still able to guarantee Pre- Christmas delivery of:
Weinor Awnings
– up to 5.00pm November 17th
Exterior Roller Blinds (Std. Colours)
– up to

5.00pm November 25th

Exterior Roller Blinds (Powdercoat Colours)
– up to

5.00pm November 17th
Interior Blinds Range
All blinds must be ordered by 5pm on listed days below:
Rollers | Shangri-La | Romans |Panels | XL50 | Somfy Glydea Curtains Tracks – Monday 5th December
Silk Road – 11th November
Simply Cell & Simply Pleat – 17th November
Solare Teknica – 25th November (standard colours, allow one extra week production for Custom P/Coat)
Timber Venetians | Aluminium Venetians | Manhattan | Chinois Eclectics | Woven Timber – 25th November
Simply Pelmets – 25th November
Basswood Shutters – 7th November
Cedar Shutters – 1st November
New Brochures Products, Fabrics, Colours & Updates
New 88 Page Brochure
For those of you that were lucky enough to get your hands on our limited release 84 page brochure, you will be pleased to hears that we have just given the green light to print a bulk run of the new and improved 88 page brochures showcasing the New Signature Collection V3.0 fabrics, the brand new Semina Life awning from Weinor as well as the I+K +N2000 Weinor awnings.
Cedar & Hemlock Venetian Blinds
We have new Timber Venetian swatches available now. If your old one is looking a bit old, let us know now and we will replace it free of charge for a limited time only. Just a reminder that the 10% increase on custom painted Cedar/Hemlock venetian blinds is now in place for all orders.
Hunter Douglas Everview Range
Totally revamped collection. Please don't use your old books as stock of these colours is very limited. As always, contact Sales if you want the new collection. We anticipate delivery early November; please contact us if you want the latest swatches.
Signature Collection V3.0 Launched
Signature Collection v3.0 launched – BOOKS AVAILABLE NOW.
Simply Cell and Simply Pleat Launched – Books Available Now!
Simply Cell and Simply Pleat have now launched. Sample books are available now for $230 each. This is a serious folder with 100+ page technical folder and price list included. It offers a German quality Honeycomb/Cellular and Pleated range in a designer finish – as you have come to expect from Blinds by Peter Meyer. Order your books now as they are on a limited release until the next book run is done!
Weinor Modern Basics
A stunning new swatch of 16 colour is available with perfect on trend textures and colours for all our Weinor range of awnings.
Books are $150 each but make selecting fabrics a breeze!
Pricing Update / Important Housekeeping
Weinor Conservatory Awning Going Cheap!
We have 1 x WGM 1030
WGM1030 – 1590X3420
FABRIC: WE3-597 PLAIN ANTHRACITE
RAL WT029/71289, motor left
RRP $7604
Happy to take offers over $3000 + freight
Faber Aluminum Venetian/ Manhattan Venetians – Reduced Production Time
We are pleased to announce that we have managed to reduce the production times on our Faber 25mm Softline and Classic 50mm Aluminium Venetians. We are making these in about 12-15 working days. Please allow extra time for Manhattan, as we have to custom paint the pelmets and bottom rails. Swatches are available now.
We also have 50mm textile tape again! Perfect for that Retro look or to enhance the Manhattan Venetians! Available in 4 colours.
Online Order Forms
We will have these available to use in our members section VERY soon so remember to log in and fill in your details to get an approved account.
Deduction Sheet
We constantly get asked what deduction we make off our blinds. Generally if you don't ask and tell us it's a recess size, we make them for you but we have had some customers who have been asking for this deduction sheet. This will be available in our members section of the website or simply ask Maha for a copy!
Somfy MyLink
A great idea to contact all old customers who have ever bought Somfy RTS blinds from you. Now you can have all your Blinds and awnings operate off an App on your phone (iPhone or Android). The My-links can be easily retrofitted and allows customers to operate their blinds from anywhere via their mobile phone. These are available from only $620.00 RRP – your normal discounts apply.
New Price List Is Coming Soon
We are pleased to announce that our new prices on Roller blinds and Metal Venetians, as well as a number of other key products will be even more competitive with this new price update.
Back In Stock & Discontinued
Ricky Richards
Have revised the Mode + Docril ranges, let us know if you require updates for your books.
XL50 'Natur'
The Nature fabric (printed Leaf design) is no longer available in our XL50 range.
Sig Collection V2.0
Forbes Pepper is now discontinued.
New Blinds by Peter Meyer Sales Team Members
As you are no doubt aware, we have recently been beefing our sales and internal teams up to meet the rising demand for our products. Our new staff all possess excellent experience within the window furnishings industry and are keen to help you grow your business! To assist you with any enquiries you may have, please contact the relevant team member(s) below:
Customer Project of the Year Competition!
Grand Prize 'Project of the Year': Mystery 2 Night Holiday for 2
Minor Quarterly Prizes 'Project of the Quarter': 4 Gold Glass Movie Gift Packs for 2
All winners will get a review on our website and special mentions in newsletters and Social Media.
Competition Dates:
Project of the Year: 1st November 2016 – 31st October 2017
1st Project of the Quarter: 1st November – 31st January 2017
2nd Project of the Quarter: 1 February – 30th April 2017
3rd Project of the Quarter: 1 May – 31st July 2017
4th Project of the Quarter: 1 August – 31st October 2017
Enter your project to win!
It's simple to enter, just follow the below steps:
Step 1: Click on the link below and log in to the Trade Members only section
Step 2: Take some quality high resolution photos (think styled photos in glossy mags, the better the image, the better the chances of you winning the quarterly prize and ultimately the end of year getaway! Remember, it's important to make sure that images are HIGH RESOLUTION as these will be used in magazine publication and other print media.
Step 3: Fill in the details about your project like why the specific product was chosen, and what difficulties had to be overcome to make it a successful installation etc.
Interior Product of the Month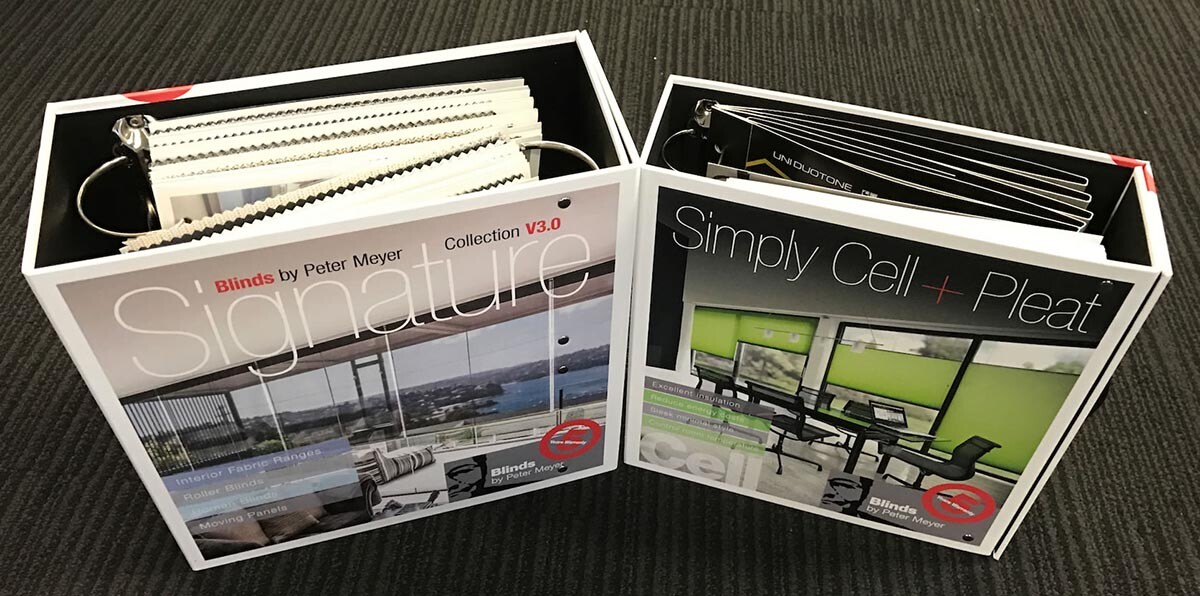 Signature Collection 3.0 & Simply Cell/ Simply Pleat Collection
With the release of both the Signature Collection V3.0 AND the Simply Cell and Simply Pleat collections this month – I am seriously torn! I can't decide so we have to go with both this month guys. We are so proud of these new ranges, such divers fabrics to inspire and entice your clients.
Website Trade Only Section & New Format Newsletter
Our website Trade Only section is now live with lots of valuable information including the full newsletter with important housekeeping, updated production times, brochure downloads as well as pricelist downloads. You will also soon be able to fill out order forms online in this member's only section.
If you haven't already done so, please log in and update your personal details. The more information you give us the more personalised we can make any future communication
JOIN OUR NEWSLETTERS
New Product launches, trends are more.