Plaza Home + Plaza Home LED
Weinor's textile patio roofs offer certain special features. Choosing the desired projection does not depend on the width; the structure is particularly resistant to being uplifted in surging winds and allows rain to run off in a controlled manner when pitched at 14°. The solution for large residential patios or catering applications.

Size & Application
Maximum Width Single Section:
6m
Maximum Width Double Section:
10m
Maximum Projection:
4m
Sturdy and Cosy.  Ideal for Wind Exposed Locations.
Major challenges demand very well-engineered solutions. The Weinor Plaza Home textile patio roof is such a solution. As it rests on posts, the structure has properties that make it especially suited to certain applications and condition Our textile patio roof with proven technology for large areas goes by the name Weinor Plaza Home.
Plaza Home + Plaza Home LED Showcase
Plaza Home Features + Benefits
The sturdy structure with posts is particularly resistant to being uplifted by surging winds. As a result, the weinor Plaza Home is ideal for units located in wind-exposed places. Added to this, selection of the front rail does not depend on the width. When pitched at 14°, the Weinor Plaza Home can stay open longer in the rain than a folding arm awning.        
Sun and wind protection for longer use
With a simple elegant design, the retractable Plaza Home provides reliable sun protection in windy areas due to its robust post construction, guide profiles and strong tensioning. The Plaza Home Sunset version with fully automatic fabric inclination blocks out low-lying sun. With its sturdy construction, the Plaza Home can be installed on uneven surfaces and shade large areas. The wind resistance and shower protection at a pitch of 14° allows it to be used when folding arm awnings may have to be retracted. Elegant and convenient accessories such as the Paravento side screen, Tempura patio heating or state of the art LED light provide additional comfort and even more increased usage.
Features
Elegant sun protection with increased wind resistance
Rainprotection from an 14° pitch (protection against rain showers only)
Plaza Home Sunset – with automatically adjustable fabric pitch (optional)
155 weinor fabric patterns and 56 frame colours
Max. width x projection: 6 m x 4 m
radio control optional
Weinor German Precision & Quality
Integrated LED lighting
With your LED lightning, you will enjoy atmospheric, warm lighting in the evening regard-less of whether your textile patio roof is extended or retracted
Tempura Heating – full heat in 2 seconds
Patented Weinor carriage
The tried and proven weinor carriage impresses with its easy retraction and extension. Its rollers run in the side channel with especially low resistance
Extensive range of quality fabrics
Co-ordinate with wide frame colour range
Always taut fabric
The ingeniously designed mechanism ensures the fabric is taut at all times: the springs in the front profi le react to wind at lightning speed and provide tension
Specify powdercoat to colour co-ordinate
Weinor Exclusive Fabric + Frame Colours.
True Colour Acrylic Fabrics
Magic Colour Polyester Fabrics
Download our brochures containing all product details and and full technical specifications.
European Awards for Innovation + Design Exellence
In recent years, Weinor won numerous design prizes for the superb design of its patio products. The awards confirm that the products we offer are not only high quality in technical terms, but also set high standards from a visual perspective.
Somfy Motorisation. Cutting edge technology
Finest quality incorporating cutting edge technology

Touch of a button convenience

Range of controllers & switching offering great flexibility

Can control multiple blinds & awnings from one controller

Add sensors & timing to operate while away

Energy efficiency by controlling heat & light entering

Smooth & controlled movement ensures longer life

Quiet, sophisticated & discreet operation. Impress guests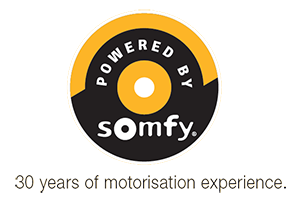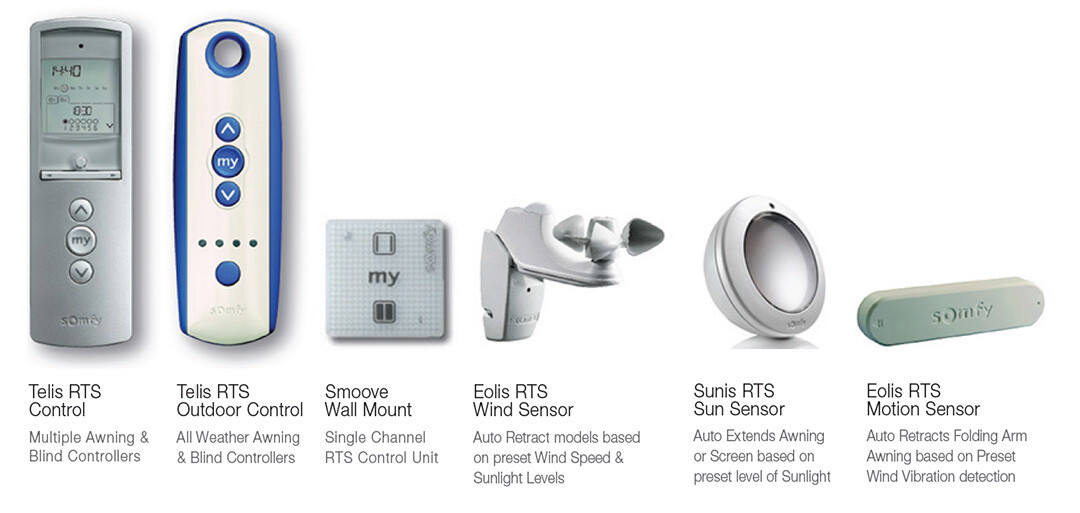 Exceptional Quality + Build Standards
  Blinds by Peter Meyer & Weinor ensure:
Weinor cutting edge technology & build quality
Backed by Peter Meyer's 5 year warranty
Plus the Peter Meyer renowned level of service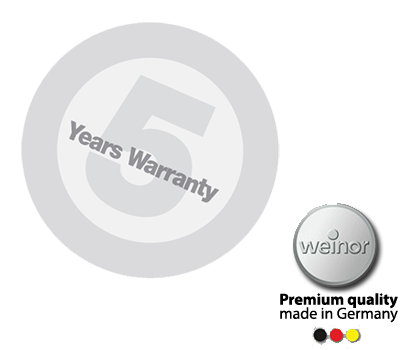 JOIN OUR NEWSLETTERS
New Product launches, trends are more.