WGM 1030 + 2030 Conservatory Awning
The exterior shading solution for a variety of roof types
One of the innovators in the design of conservatory awnings: Due to the unobtrusive bespoke design, the WGM 2030 and 1030 adds an extra dimension to any conservatory or veranda/patio roof system. The roof mounted conservatory awnings guard against overheating and therefore help create a pleasant climate. The proven quality and thousand times tested extending and tensioning technology makes then exceptionally resilient and guarantee a fabric that is practically crease-free.

Size & Features
Maximum distance between centre lines – single panel:
WGM 1030: 450 cm WGM 2030: 650 cm
Maximum projection:
WGM 1030: 500 cm WGM 2030: 650 cm
Maximum fabric area:
WGM 1030: 16 m2 WGM 2030: 16 -36 m2
Installed on the roof
WGM 2020 Model: Special Radius awning
155 fabric patterns and 56 frame colours to choose from
Technical Features:
Intelligent technology and solid construction
Intelligent tensioning system – high wind stability
Carriage system – highly precise and silent running
Rolling resistance reduced through precision rollers
Pre-installed tensioning system rope already threaded
Large range of support brackets for differing subsurfaces
Coupled multi-panel systems – for large dimensions
Coupling system is based on a double side channel
Two-panel systems can be operated with one or two motors
Conservatory awning 2030 steplessly extendable
Simple assembly of coupled systems
Conservatory Awnings Showcase
Conservatory Awning Benefits
WGM 1030 + 2030 Conservatory Awnings. Offers great Flexibility. Adapts to most constructions. The Weinor conservatory awnings 1030 and 2030 Designs are the unrivalled all-rounders for use as conservatory sun protection. With a subtle design and individual dimensioning, they can be flexibly adapted to almost any construction – whether aluminium, plastic or wood. They protect against overheating, thus contributing to a pleasant atmosphere. Their service-friendly extension and tensioning technology make them especially resilient to mounting in less well-shaded areas.
Weinor German Precision & Quality
Wind-stability in construction
Weinor conservatory awnings have long been market leaders. Unmatched resilience and tried and tested technology, they give confidence due to a maximum degree of product safety. This means they can remain extended in windy conditions.
Patented Carriage System. Precise & Silent
Coupled multi-panel systems
Weinor. Unrivalled conservatory all-rounder
Co-ordinate with wide frame colour range
Matching support brackets 
Perfect in style and function.
An extensive selection of support brackets enables simple mounting to almost any roof structure. Even the most demanding structures can be mastered by them
Highly visible components for maintenance
Coupling Section for multi-panels
Elegant design. Harmonises with any style
Tempura Heating – full heat in 2 seconds
Quiet and easy running conservatory awning
Our conservatory awnings are renowned for their effortless and quite running. This is based on the perfect coordination of the carriage that transports the awning with the clamping system that ensures that the tautness of the fabric.
Intelligent tensioning system
Easy to assemble. Simple to maintain
Adapts to wide range of architectural styles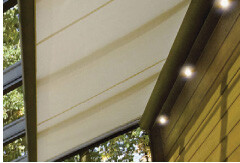 Energy saving LED Light Bars
Weinor Exclusive Fabric + Frame Colours.
True Colour Acrylic Fabrics
Magic Colour Polyester Fabrics
Download our brochures containing all product details and and full technical specifications.
European Awards for Innovation + Design Exellence
In recent years, Weinor won numerous design prizes for the superb design of its patio products. The awards confirm that the products we offer are not only high quality in technical terms, but also set high standards from a visual perspective.
Somfy Motorisation. Cutting edge technology
Finest quality incorporating cutting edge technology

Touch of a button convenience

Range of controllers & switching offering great flexibility

Can control multiple blinds & awnings from one controller

Add sensors & timing to operate while away

Energy efficiency by controlling heat & light entering

Smooth & controlled movement ensures longer life

Quiet, sophisticated & discreet operation. Impress guests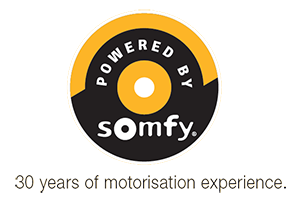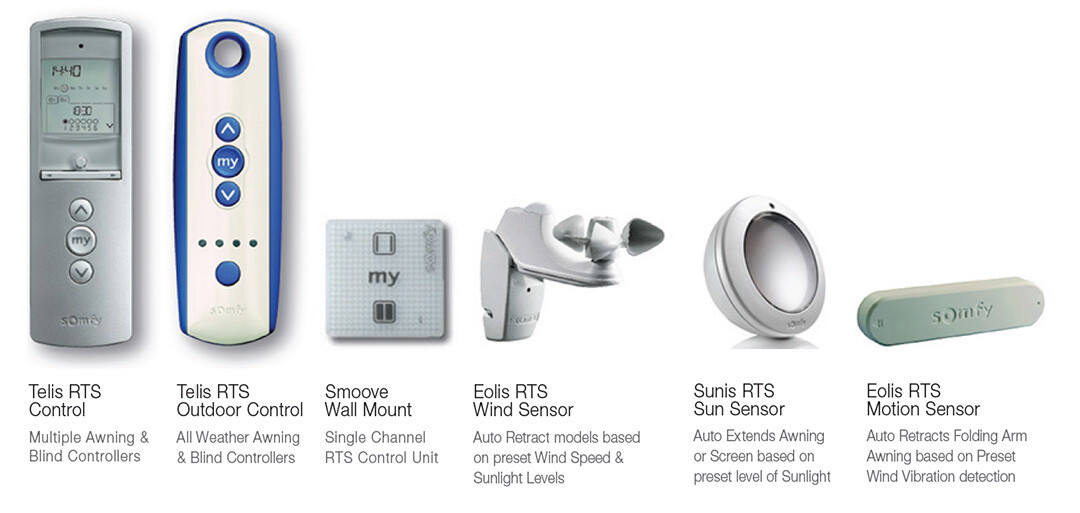 Exceptional Quality + Build Standards
  Blinds by Peter Meyer & Weinor ensure:
Weinor cutting edge technology & build quality
Backed by Peter Meyer's 5 year warranty
Plus the Peter Meyer renowned level of service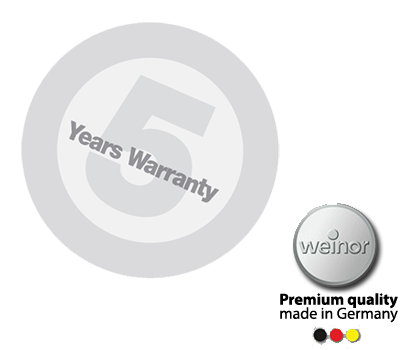 JOIN OUR NEWSLETTERS
New Product launches, trends are more.